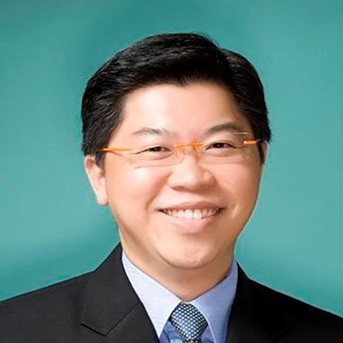 CARE GIVER. A simple term used to identify people who look after their loved ones.
However, it does not tell of the sacrifices, loneliness, despair and frustration that many special needs caregivers go through as they provide daily care to their loved one(s). Only those who have gone through this journey understand the UNCONDITIONAL nature of this care and what it truly means.
My wife and I have been there as we try to raise our son to the best of our abilities. We tire and worry constantly of what we should do with him. We worry about his future when we are gone. 
We both believe that things have improved for the special needs community and that Singapore is heading in the right direction in terms of inclusiveness and support, but as with all things, more can be done.
However, we also realise that the government can only do so much, and if we want things to be better for our son, then we have to do our part too, as it really takes a village to raise and care for a special needs person.
Individually, we all can choose to just focus on our own family, which is exhausting enough, but if everyone can do a small part collectively, perhaps we can make things better for our community, and our loved ones.
That is why the purpose of CaringSG resonates with us. It is a ground up effort "by caregivers for caregivers". 
Through the building of this community, no one needs to feel alone in our caregiving journey, whether it be to learn how to better support our loved ones, or just to have someone who has been on the same journey to talk to.
For those who are able, to PAY IT FORWARD by helping those who need help, advice or a listening ear. This can be done via CaringSG's 3C initiatives – CAREconnect, CAREbuddy, and CAREwell. 
The caregiving journey we all go through need not be a lonely one. We can choose to reach out, and we can choose in our own ways to make a difference. I hope we can support and make the difference together.  
With care, 
Remy
To be updated on CaringSG's latest events and join your preferred caregiver support groups in our CaringSG Alliance Network (CAN), sign up as a CaringSG member and let us know your preference!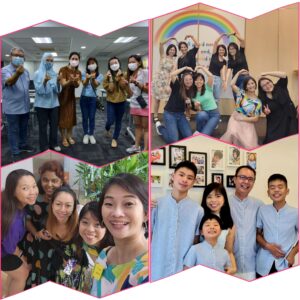 Many caregivers have had our fair shares of emotional coaster rides. A simple act of joining a mother's network group opened my eyes.
Read More »