It takes a village to raise a child. This is even more true for children with special needs or disabilities. That village includes their families and the rest of society.
CaringSG seeks to build an inclusive Singapore through connecting, enabling and empowering the caregivers who often are the main supporters of their beloved special children. It adopts a unique and structured approach to reach out and tap on partners from the larger community of professional and grassroots volunteers and fellow caregivers.
CaringSG's mission is worthy. I urge you to be an active contributor of your time, funds and other support in honour of this cause.
Alone, one can do so little. Together, we can achieve much more. Only then, will Singapore grow from strength to strength.
To be updated on CaringSG's latest events and join your preferred caregiver support groups in our CaringSG Alliance Network (CAN), sign up as a CaringSG member and let us know your preference!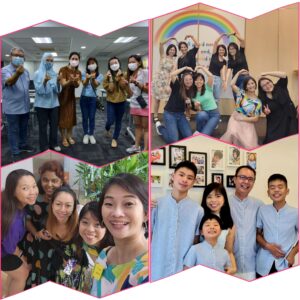 Many caregivers have had our fair shares of emotional coaster rides. A simple act of joining a mother's network group opened my eyes.
Read More »