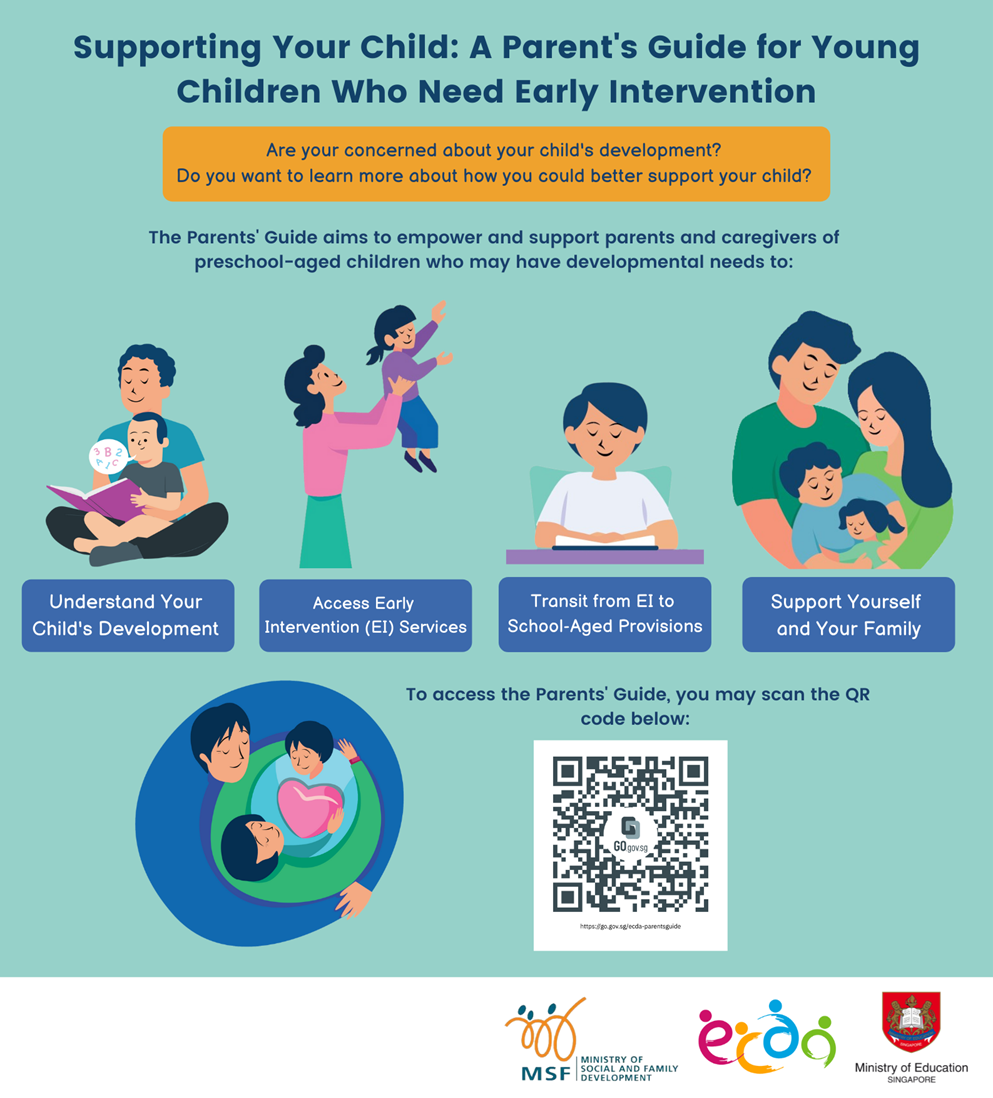 Supporting Your Child – A Parent's Guide for Young Children who need Early Intervention
Learning that your child has special needs is the start of a journey into the unknown.
To support parents and caregivers of preschool-aged children who may have developmental needs, MSF, ECDA and MOE have published a guide to empower you to find out more about:
Your child's development,
Accessing Early Intervention (EI) support,
Supporting your child's transition from EI to school-aged provisions, and
Accessing support for yourself and your family.
Inside the guide, caregivers can access resources to equip themselves as caregivers:
Check out community events
CaringSG's CAREconnect activities build on caregiving knowledge and skills, improve family bonding, and strengthen families' connection with neighbourhoods and community partners. Follow us on Facebook to be updated of the latest events.
 Visit our Members Page (sign-up is free) to get useful resources
The guide provides lots of information and step-by-step support for key milestones in your caregiving journey, such as:
Understanding your child's developmental needs
Things to consider when assessing types of Early Intervention Services and Service Providers
Facilitating your child's transition from Early Intervention to School-aged provisions
Subsidies you can tap on as a caregiver
How to take care of yourself
Planning for a sustainable lifelong care journey
Read the full EDCA guide here.
For the best desktop viewing experiencing, check "Two Page View" and "Show Cover Page in Two Page View" under Page Display options. No settings are required when viewing on mobile devices.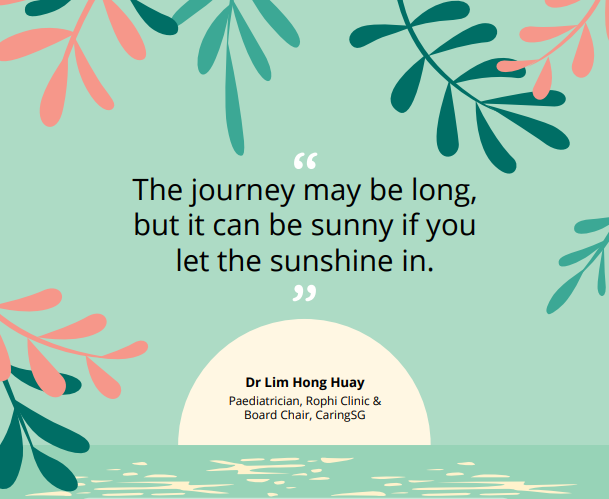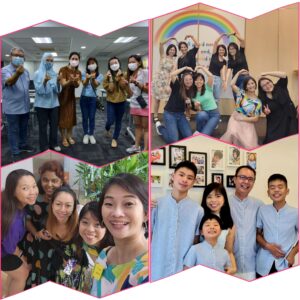 Many caregivers have had our fair shares of emotional coaster rides. A simple act of joining a mother's network group opened my eyes.
Read More »