The Mid-Autumn festival is celebrated on the 15th of the eighth month in the Chinese lunar calendar every year. This year, the festival took place on 10 September 2022. 
In order to provide some respite for caregivers, CaringSG organised our Respite + Mid-Autumn Festival Celebration at Boon Lay CC where caregivers and their family members could get to participate in traditional fun-filled activities like lantern making, solving mid-autumn festival riddles, and a pomelo peeling competition.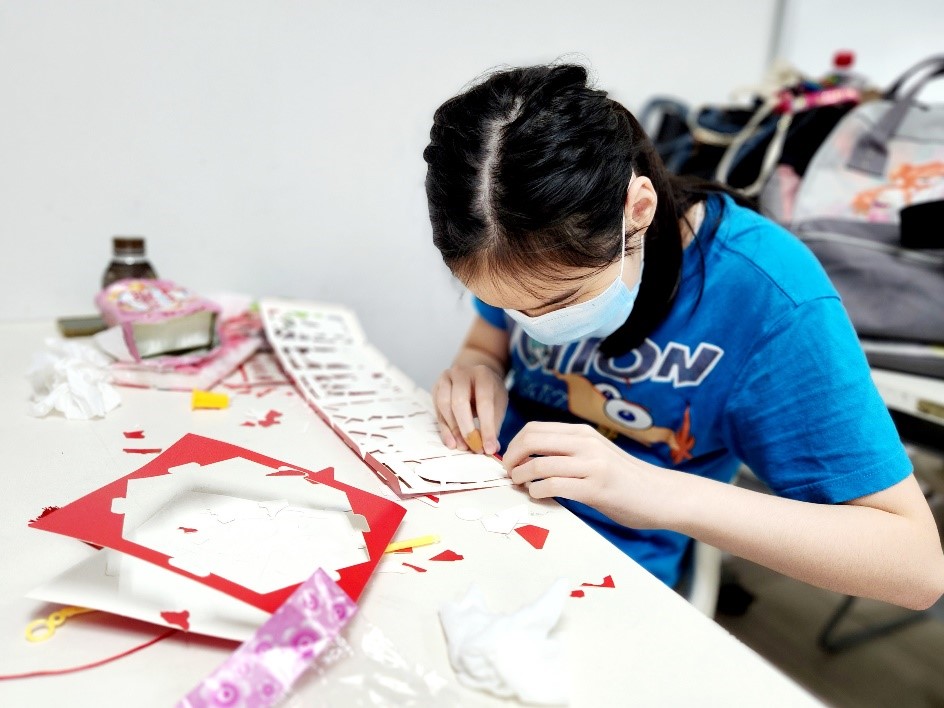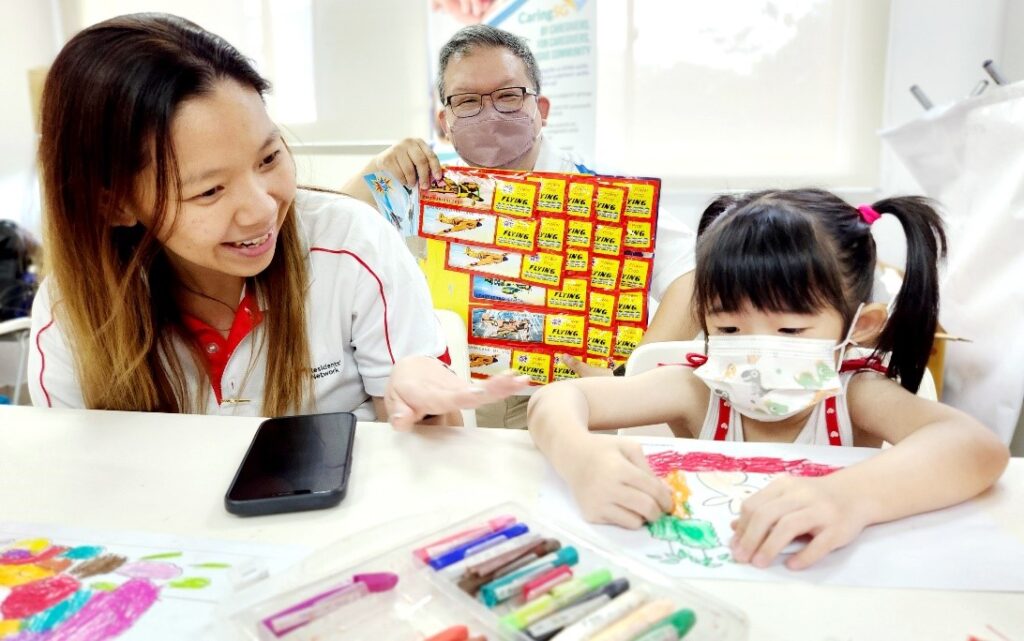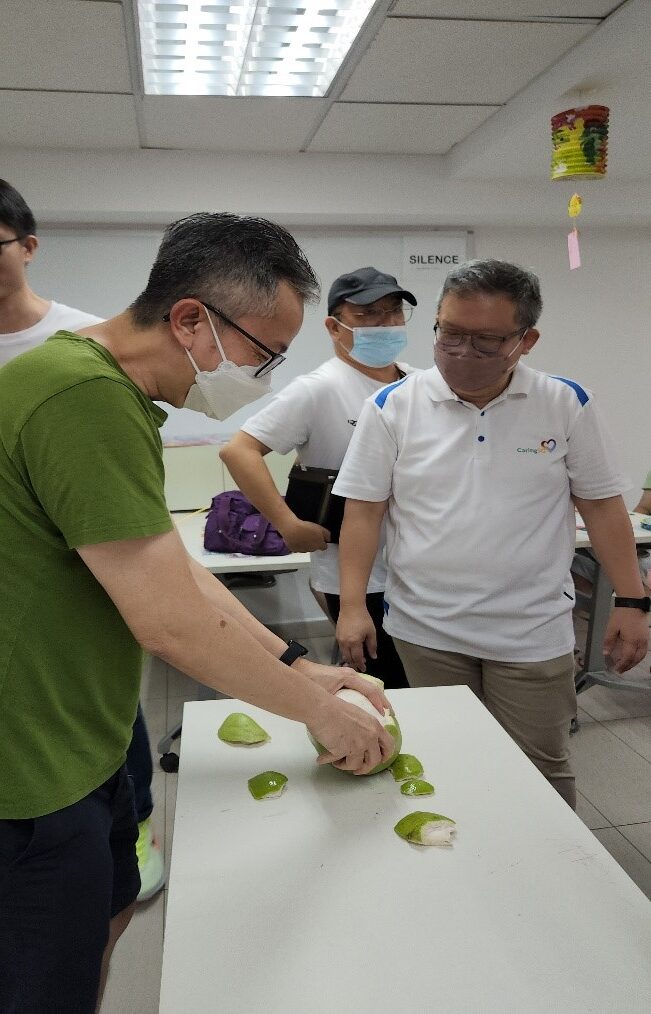 Before the activities started, caregivers and their families were treated to a short massage session by the masseuses from the Singapore Association of the Visually Handicapped (SAVH) so that they would all be refreshed to take part in the activities.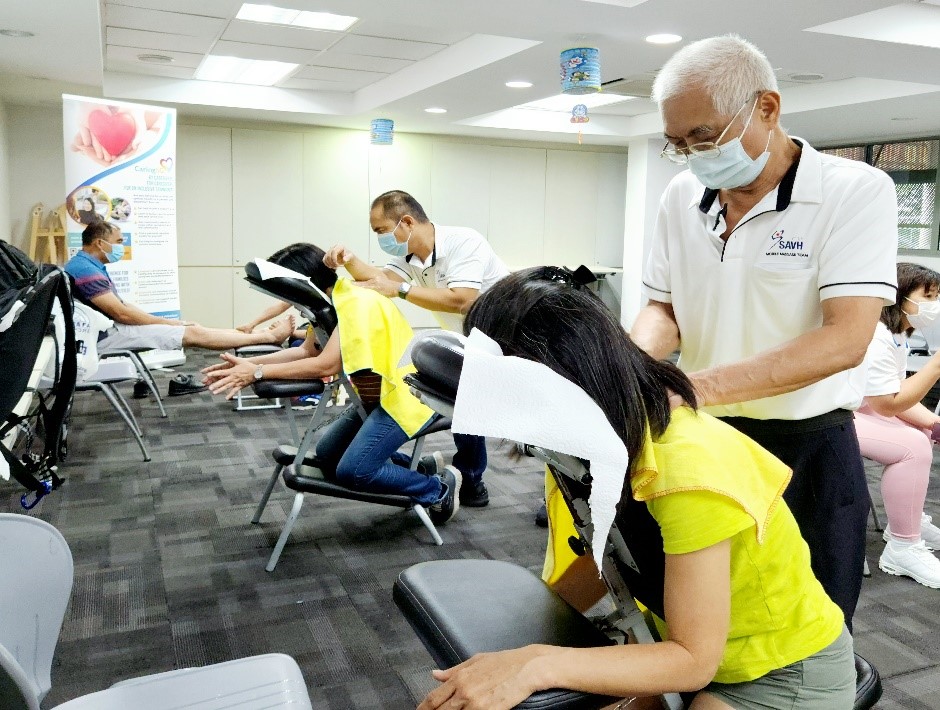 During the event, families could also take photos at the photo booth to showcase the lanterns that their children had made.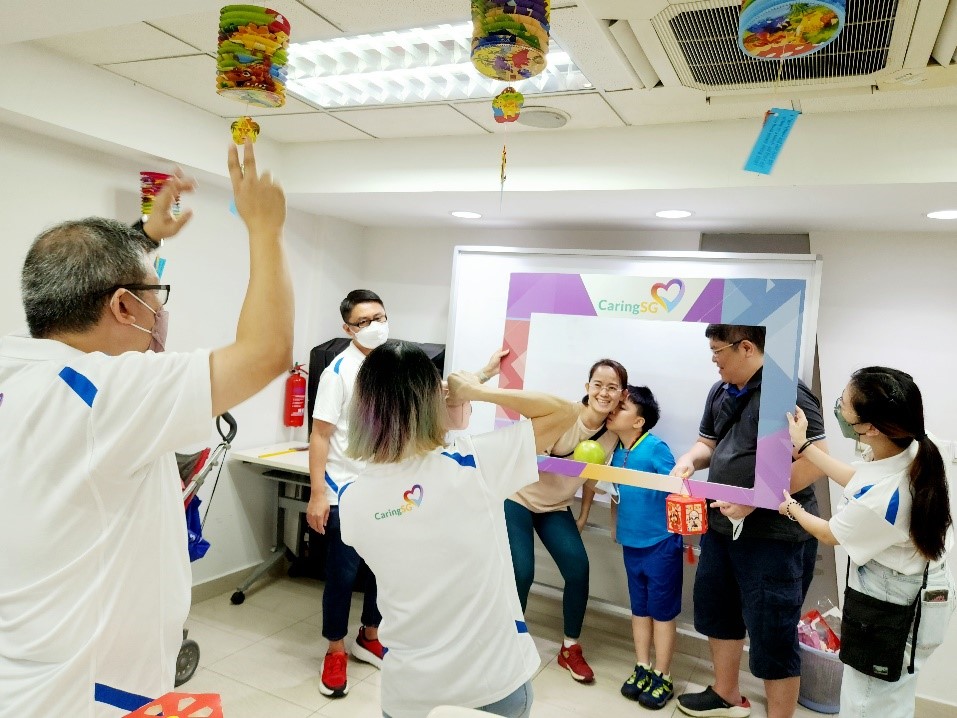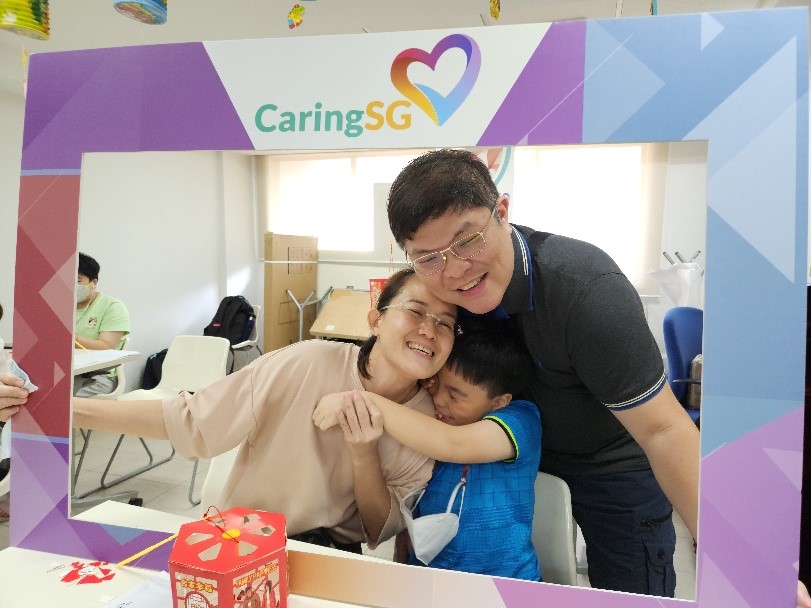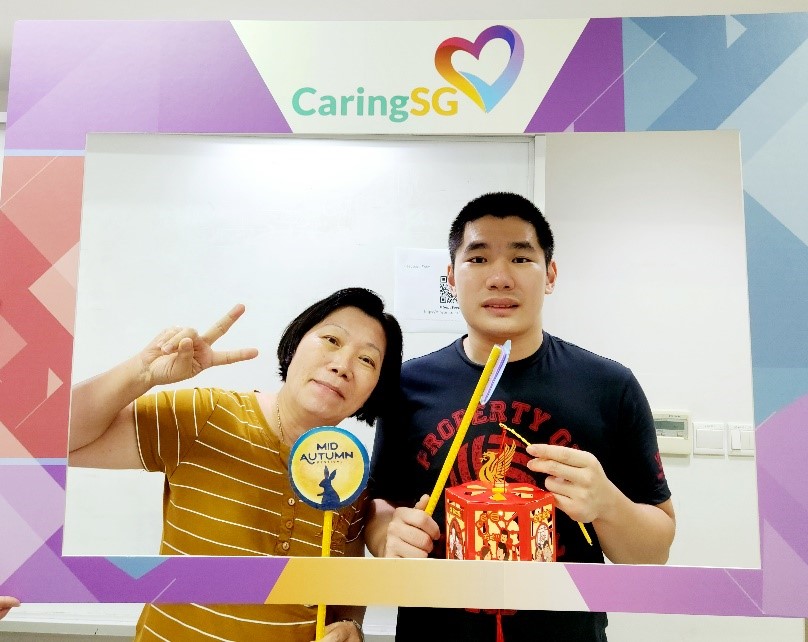 Respite + Mid-Autumn Festival Celebration was supported by two CAREkakis, one CAREchampion, two CAREambassadors, and four CaringSG staff and volunteers.
A special shoutout and thank you to our partners (Enabling Lives Initiative Grant by SG Enable and Tote Board, Temasek Foundation and Boon Lay CCC) who made this memorable event possible.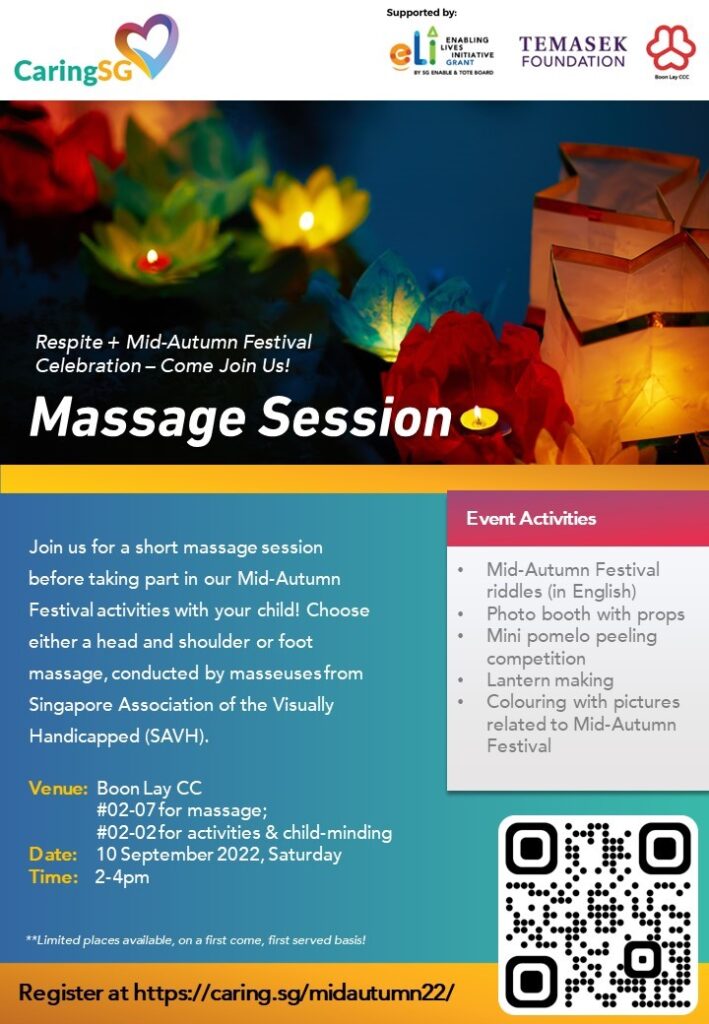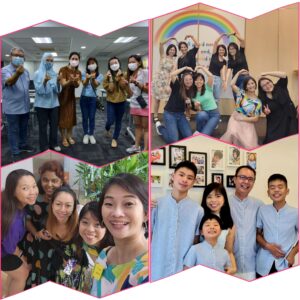 Many caregivers have had our fair shares of emotional coaster rides. A simple act of joining a mother's network group opened my eyes.
Read More »