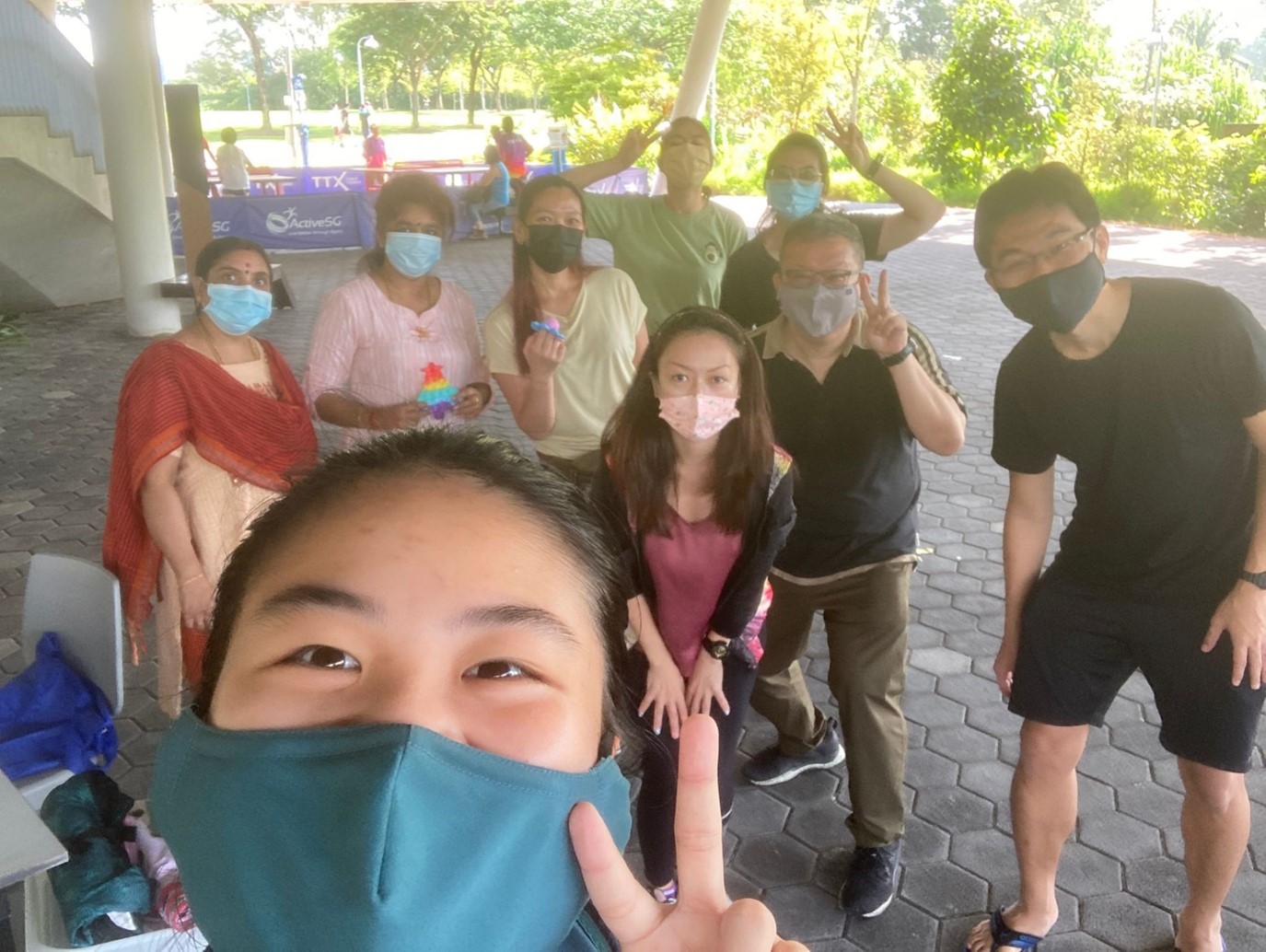 Featured Photo: CaringSG youth volunteer Christina Gan (foreground) with fellow volunteers at CaringSG's Trishaw for Life event. 
On 19 March 2022, special needs families, youth volunteers, CAREkakis, Boon Lay Grassroots Leaders, and Cycling Without Age Singapore, gathered at Jurong Lake Garden for CaringSG's Trishaw for Life event, where caregivers and their family members enjoyed a fun day of trishaw rides and inclusive family activities. Youth volunteer Christina Gan shared her experience below.
When I recall back on the Trishaw for Life event that weekend, I vividly remember the giggles of the children as our team of volunteers entertained them with games and conversations. As a new child-minding volunteer for CaringSG, this one-of-a-kind event marked my first ever physical onsite volunteering experience.
I was impressed and humbled by the professionalism and enthusiasm displayed by all the other volunteers. When the first batch of children came in, the volunteers were quick to make sure that they were constantly engaged and did not feel left out as they waited for their turn for the activities.
As special needs children or even teenagers tend to have a shorter attention span, different arrays of games and art supplies were meticulously prepared in advance so we could have meaningful conversations during our activity sessions with them.
Despite some of the youth volunteers being somewhat inexperienced and "green" in handling children with special needs, myself included, the seasoned volunteers were incredibly patient and tireless in their engagement. For example, I saw how one volunteer carefully held a child's hand (the child has poor motor skills and weak fingers' dexterity) to help him colour a picture, area by area. These touching scenes remain etched in my memories of the event.
As I was walking around taking pictures of the event, I overheard a conversation between a volunteer and a caregiver couple whose child has special needs. The couple was sharing how their child acquired his disability, and yet at such a tender age his grit and resilience spurred him to persevere through all the learning milestones, albeit delayed, which was nonetheless a remarkable achievement!
What they shared pulled on my heart strings. I could have never imagined how the disability could have such a great impact on their whole family and their livelihood. I was in awe of their collective willpower and enthusiasm in their outlook of life. Deep down, I knew that if I ever were to be in their same position, I may not be as emotionally strong as them. What a testimony of human courage!
This volunteering experience taught me so, so much about interacting with special needs children, and what they have to go through in their everyday lives just to perform a seemingly simple act, much of which we often take for granted. I am so grateful for this wonderful opportunity to mingle with special needs individuals and their caregivers, and look forward to more such events!
Contributed by Christina Gan, CaringSG youth volunteer and JC student.  
View more Trishaw for Life event photos at our FB post!
To be updated on CaringSG's latest events and join your preferred caregiver support groups in our CaringSG Alliance Network (CAN), sign up as a CaringSG member and let us know your preference!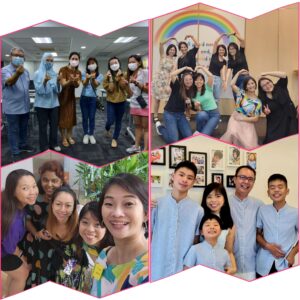 Many caregivers have had our fair shares of emotional coaster rides. A simple act of joining a mother's network group opened my eyes.
Read More »