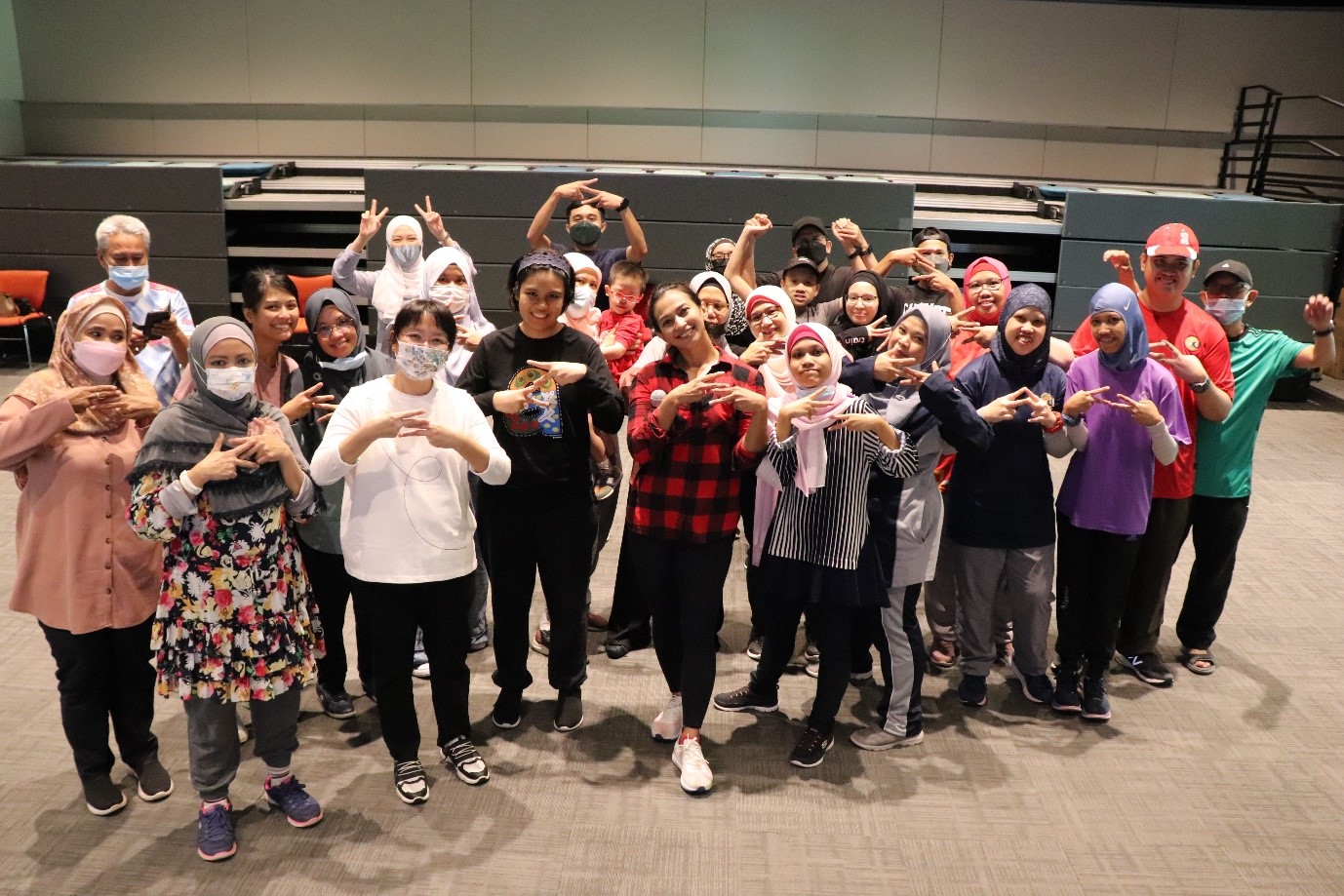 On 18 June 2022, CaringSG and co-organiser MIJ Hub organised Pesta Ria, a fun-filled event for 30 participants from 13 special needs families.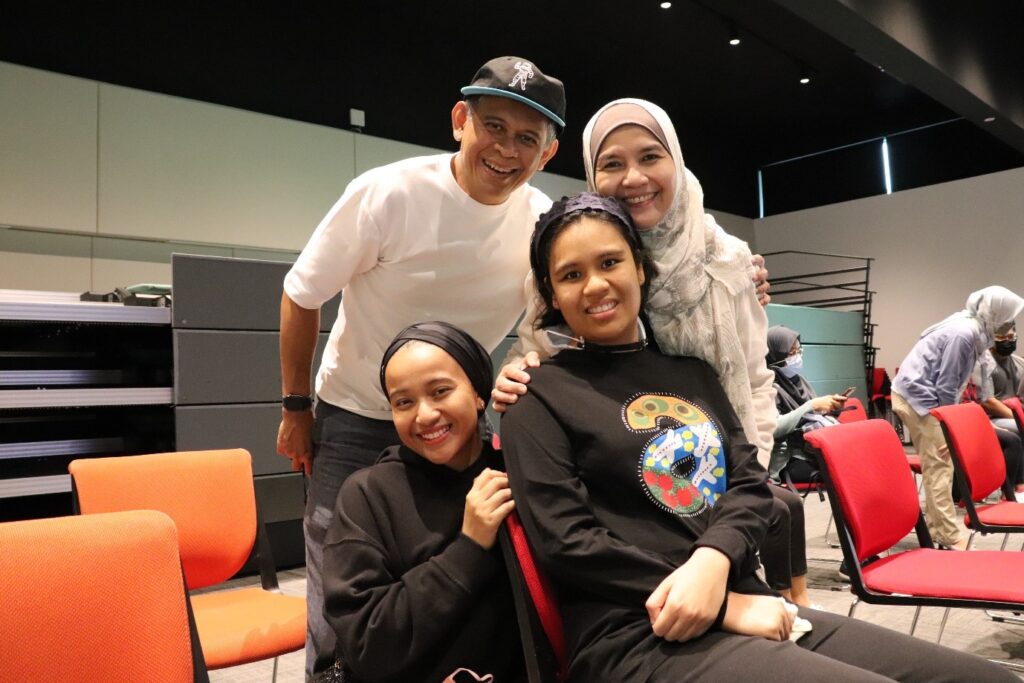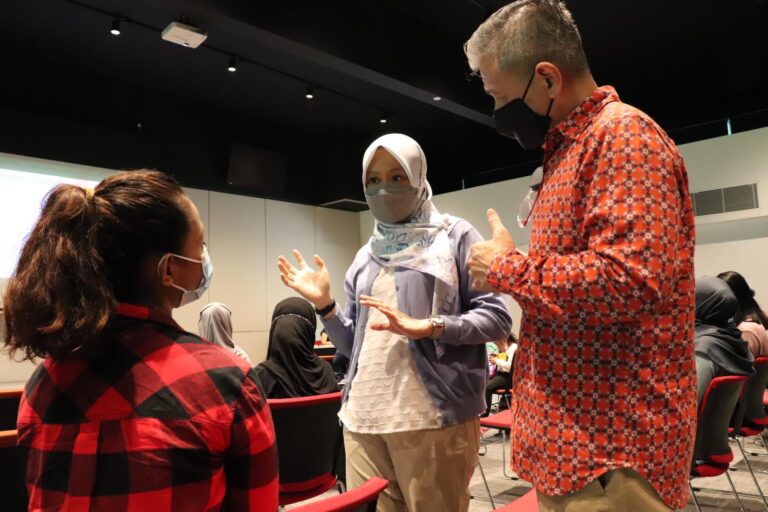 Taking place at Enabling Village, UOB Ability Hub, participants heard from speakers such as Mdm Rahayu Mahzam (Guest-of-Honour and CaringSG Board Advisor), Ms Faraliza Zainal (Founder of MIJ Hub), Dr David Ang (CaringSG Board Co-Chair) and Ms Florence Lee (CaringSG Head of Programs).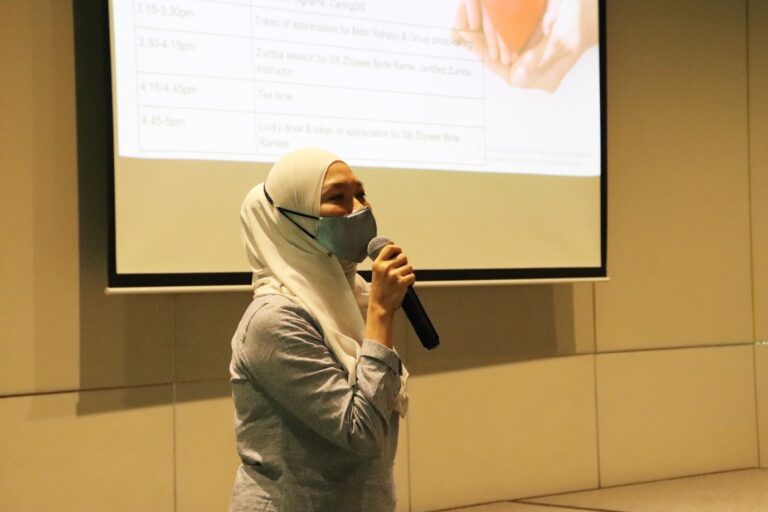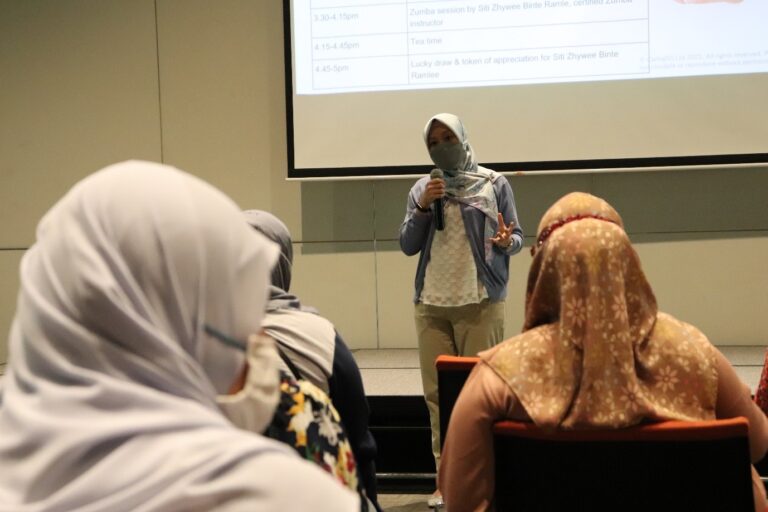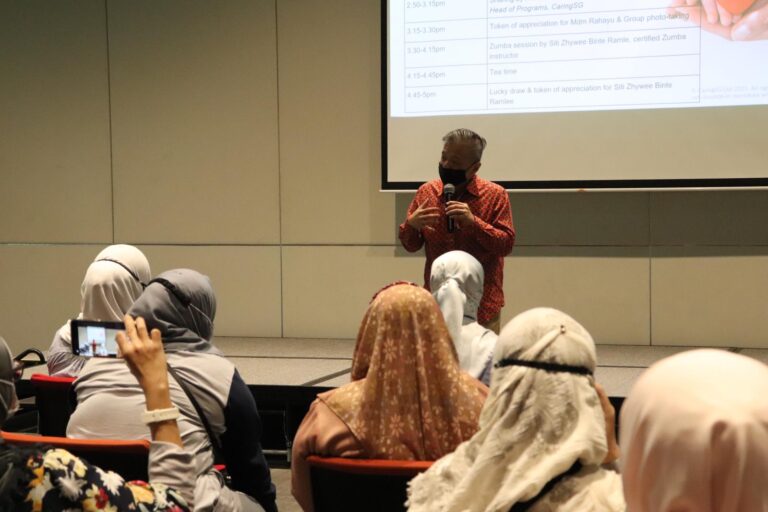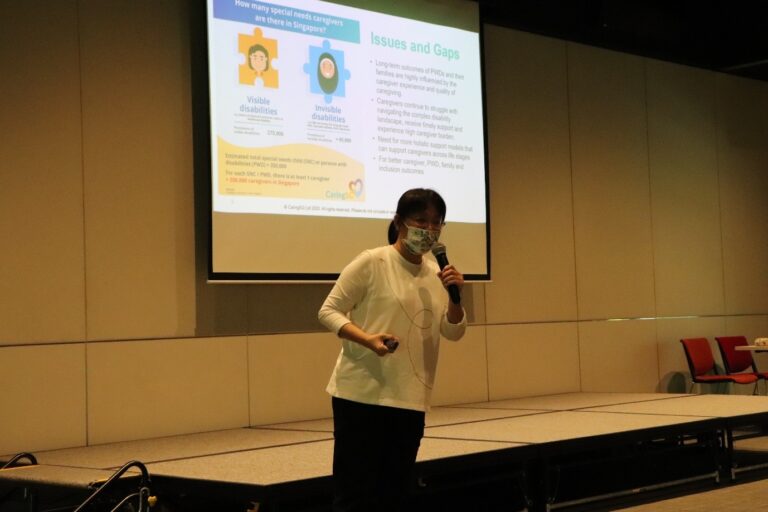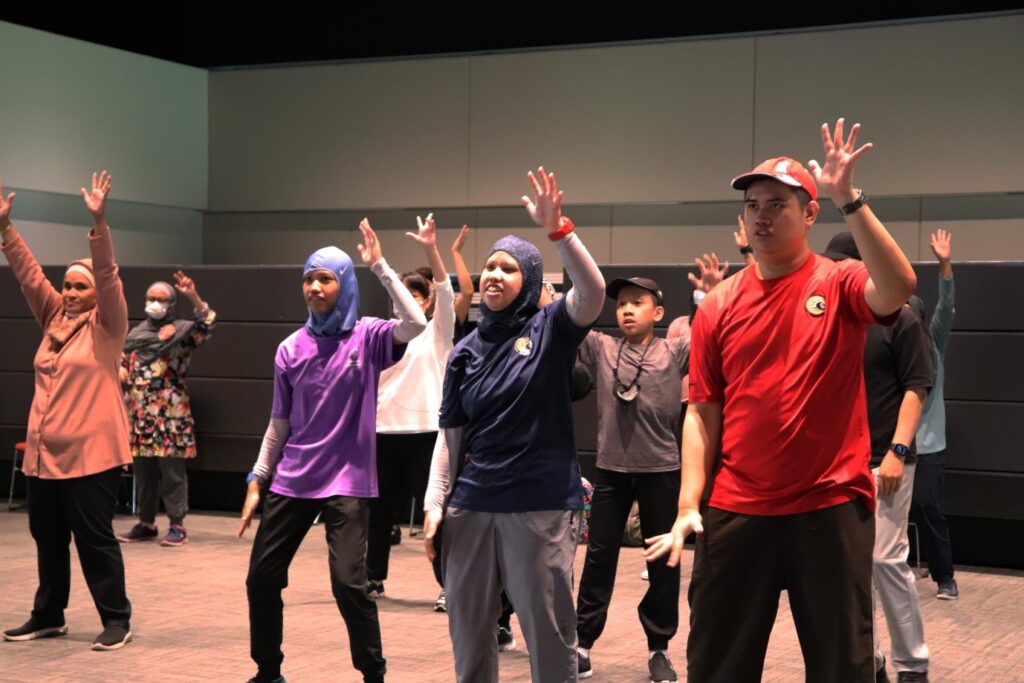 An energetic Zumba session conducted by instructor Siti Zhywee Binte Ramle had caregivers and their dependents dancing to the beat with smiles all around.
After photo-taking to remember the event by, participants were treated to tea refreshments and a lucky draw! Pesta Ria was supported by one CAREchampion, three CAREambassadors, and four CaringSG staff and volunteers. Special thanks to our co-organiser MIJ Hub. This event was also supported by the Enabling Lives Initiative Grant by SG Enable and Tote Board, and the Temasek Foundation.
"While it takes a village to raise a child, a community of families form a village which caregivers can support and encourage one another in the caregiving journey. Coming together like this to spend an afternoon is a great example to do that! Keep it up MIJ & CaringSG!" – Dr David Ang.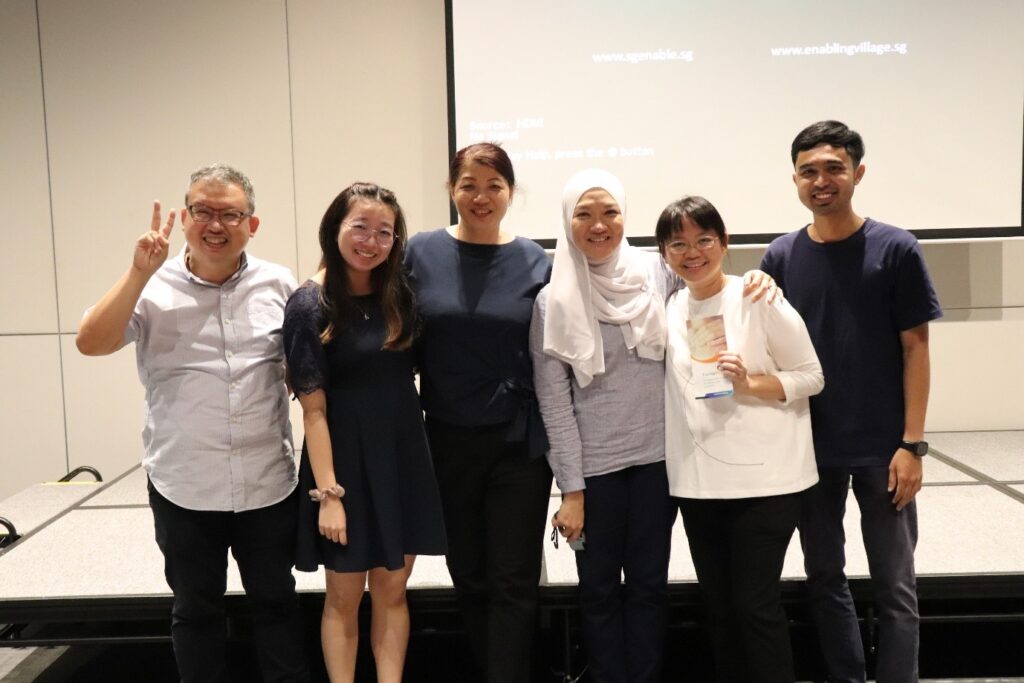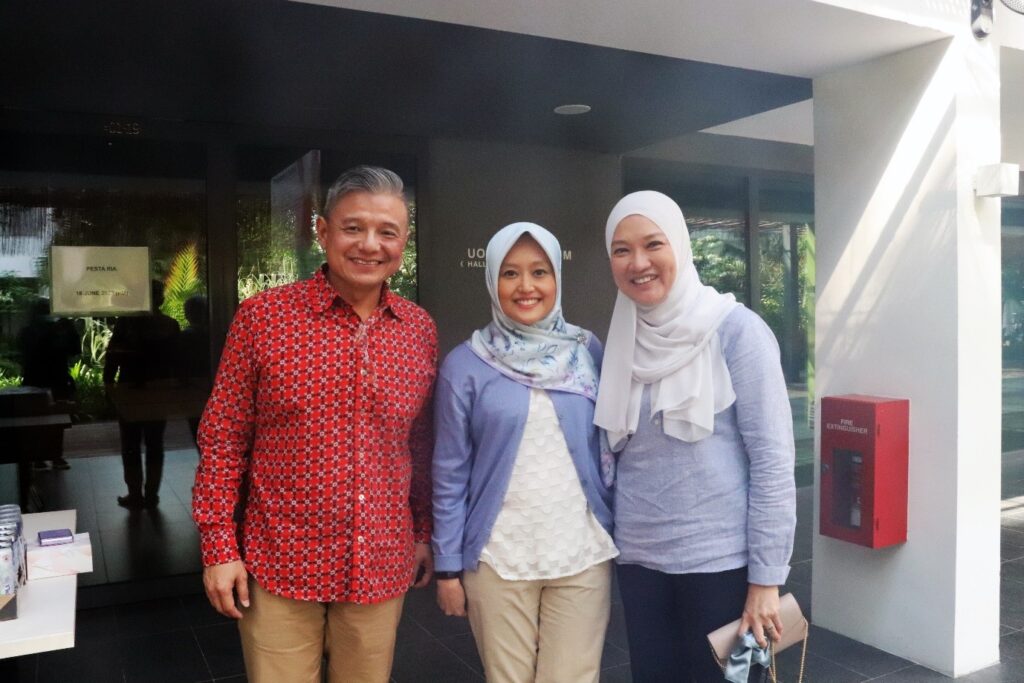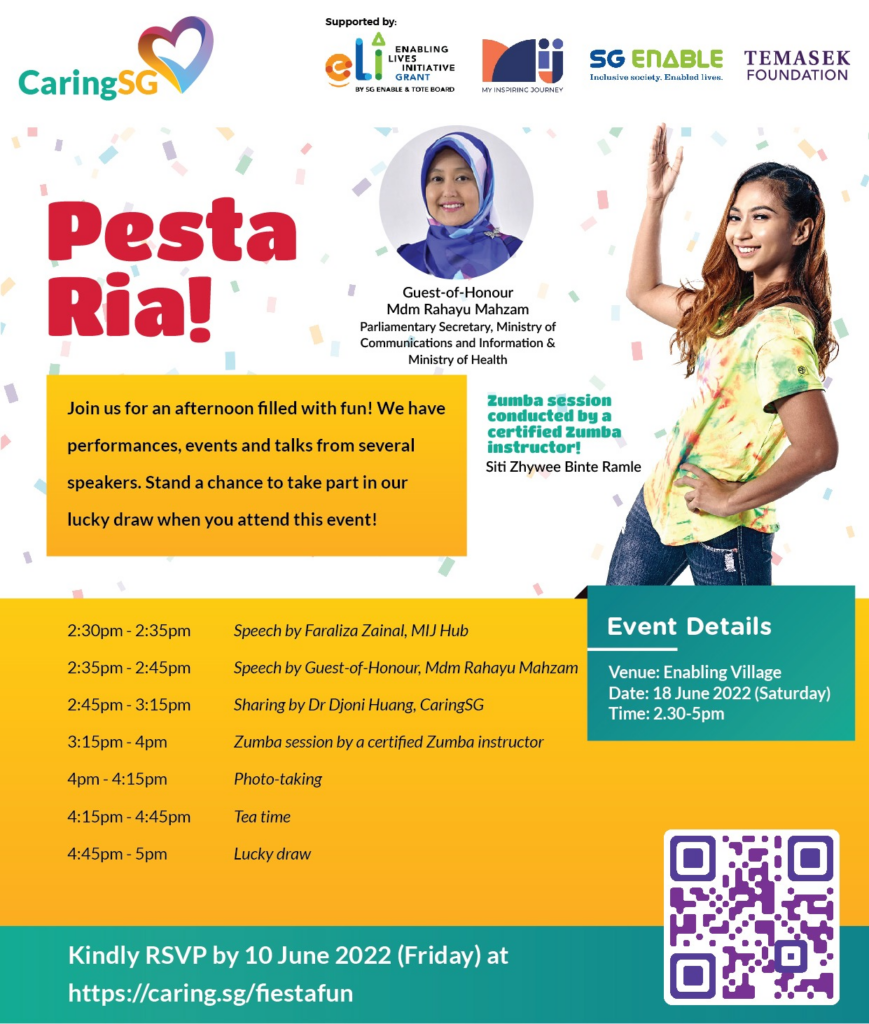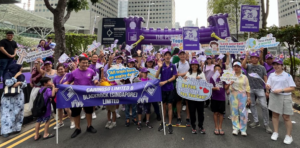 The Purple Parade 2023, held on November 4th, was a heartwarming celebration of inclusion and support for individuals with special needs, their caregivers, and supporters.
Read More »