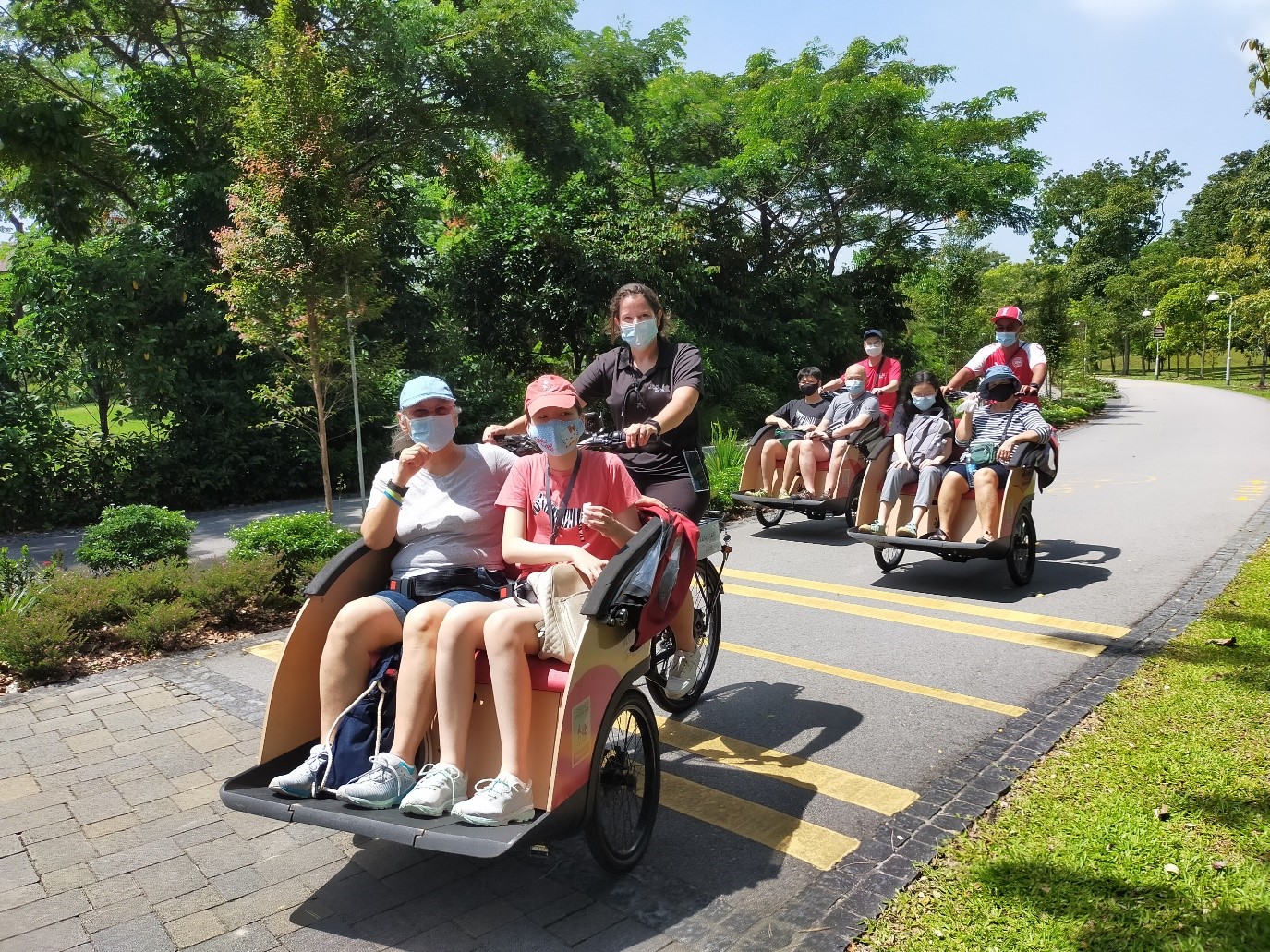 How do you plan for a fun bonding time with your loved ones?
Our families in Boon Lay and a few from different parts of Singapore gathered at Jurong Lake Garden on 19 March 2022 for a trishaw ride. Kudos to the great weather, everyone enjoyed the breeze and greenery, got close to nature, and most important of all, have a bonding session with their loved ones. 
Our fellow caregivers managed to network, exchange contacts, and share their experiences with each other too.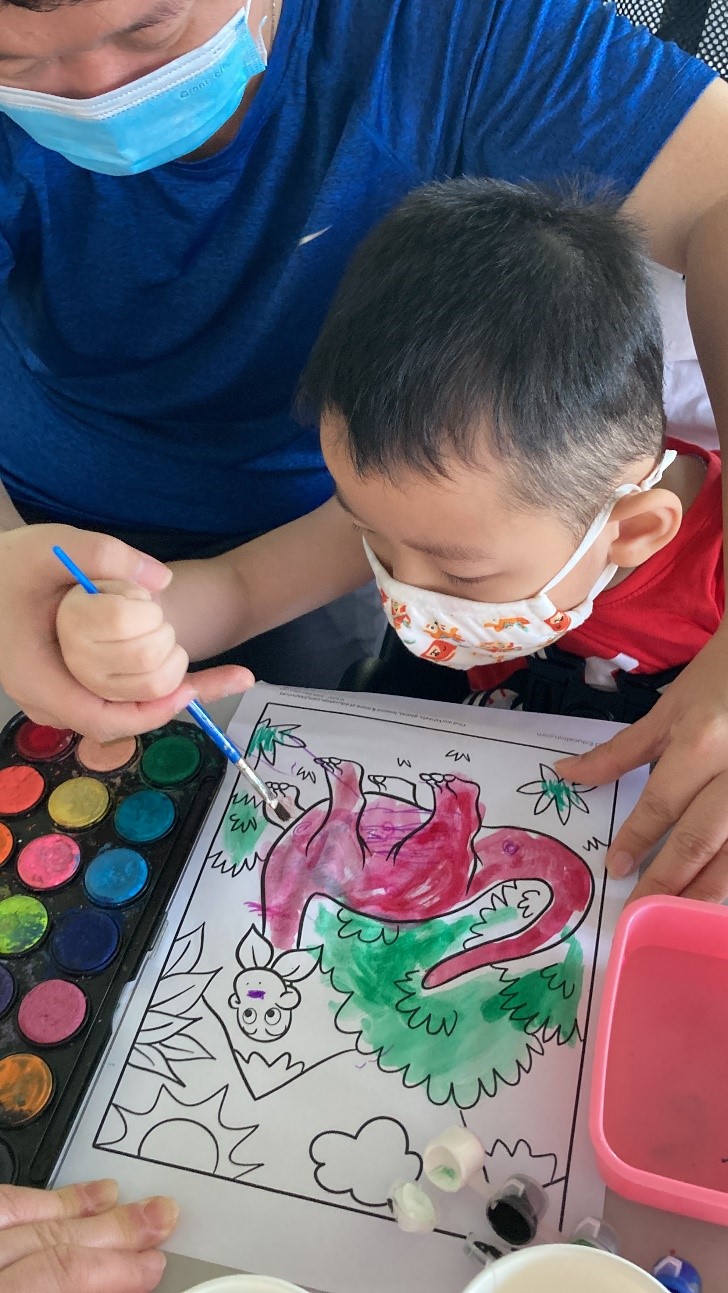 A family even spotted the ice-cream uncle during their ride and decided to make their way for their cool down session with ice-cream for all!
The trishaw ride is definitely not an everyday moment for the families.  The smiles and positive feedback from the session are priceless and are looking forward to more of such engagement in the future.
Heartfelt thanks to Cycling Without Age Singapore for their support to bring on a brand new experience, fun and fond memories to our residents. Not forgetting the youth volunteers, CAREkakis and Boon Lay Grassroots Leaders for their engagement activities too.
– Contributed by CAREkaki Corrine Ong.                                       
View more photos at our FB post!                                                      
CAREkakis are grassroots leaders and volunteers who are trained with disability knowledge, skills and experience in supporting participation of caregivers, PWD and families in inclusive community events. Read more about our CAREkaki program.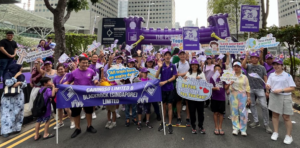 The Purple Parade 2023, held on November 4th, was a heartwarming celebration of inclusion and support for individuals with special needs, their caregivers, and supporters.
Read More »