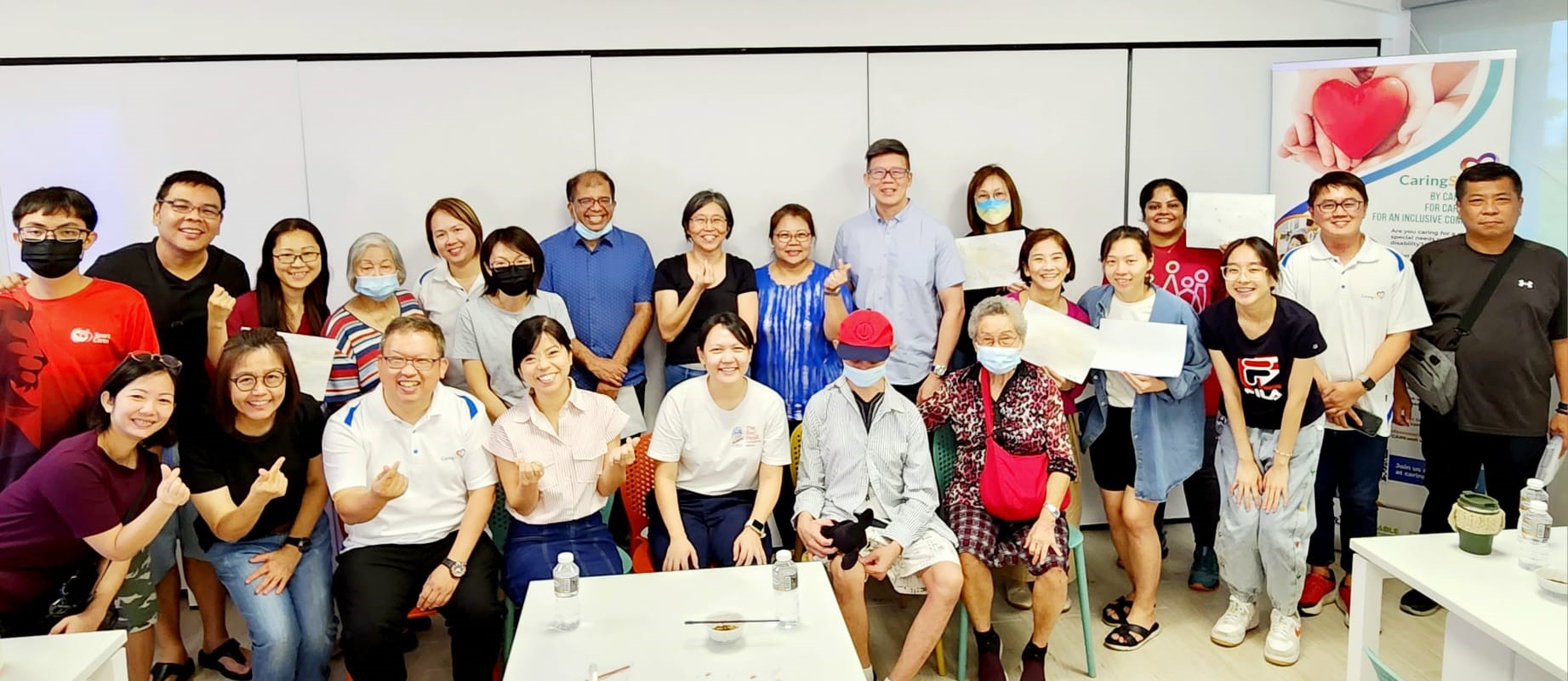 Over the past 4 months, CaringSG has continued to run events focusing on a variety of topics such as art therapy, LPA, trishaw rides and a special treat to a local performance.
The events were kindly sponsored by the Enabling Lives Initiative (ELI) Grant (funded by Tote Board and managed by SG Enable) and Temasek Foundation.
Here's what caregivers and families have enjoyed!
Art Therapy for Caregivers on 3 Jun 2023 at Telok Blangah Community Club
An art therapy session was held on 3 Jun 2023 at the Telok Blangah Community Club for caregivers to have an overview of using art therapy to benefit their self-care and emotional well-being. A certified, professional art therapist was engaged to share with participants on how to express and articulate one's feelings and thoughts, and also to share one's lived experiences through art, in a safe space.
The two-hour session provided caregivers with the basic knowledge on how to use this alternative therapy to enhance their emotional and mental well-being.
A total of 7 caregivers and a special needs dependent turned up for the therapy session from 10am to 12pm, with the support from 3 CAREkakis, 3 CaringSG staff and volunteers, and 1 CAREchampion.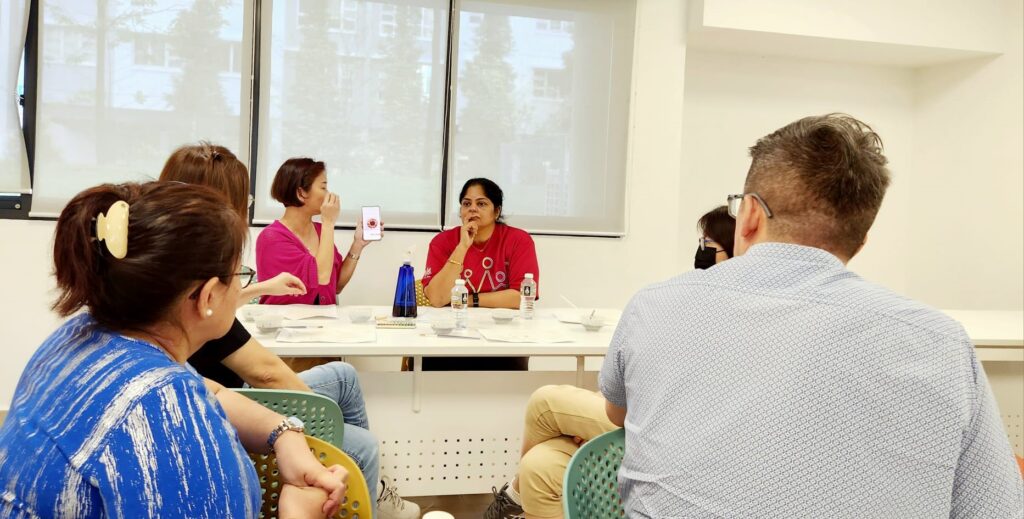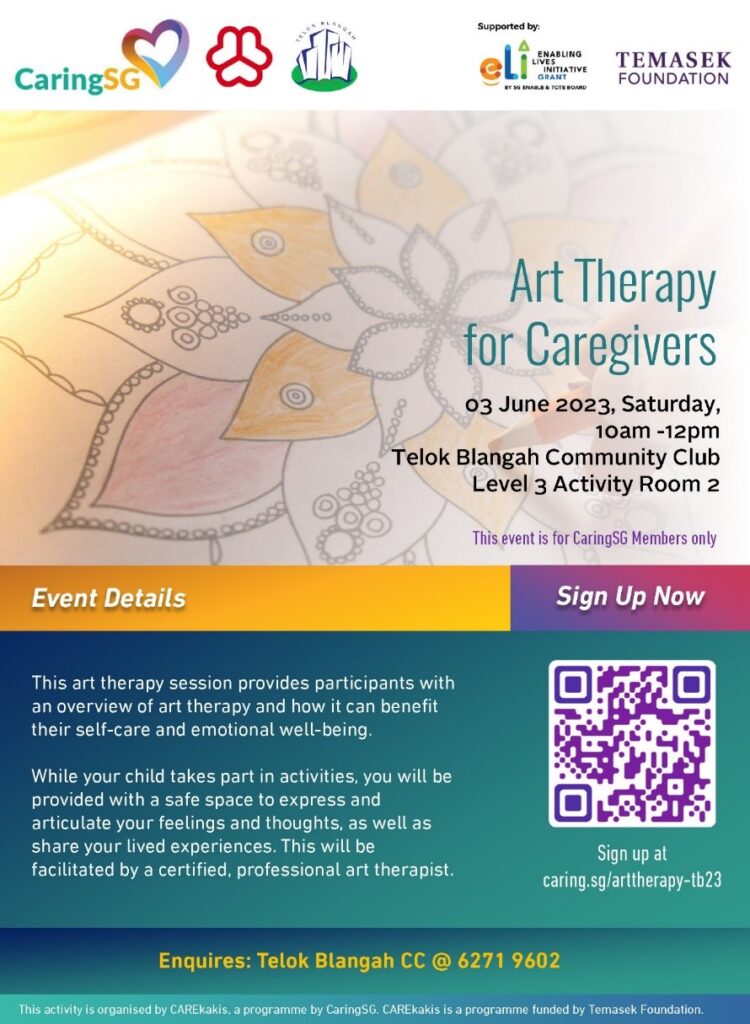 LPA Certification at Telok Blangah Community Club (17 Jun 2023) and Toh Guan View RC (24 Jun 2023)
The Lasting Power of Attorney (LPA) is a legal document which allows a person who is at least 21 years of age to voluntarily appoint one or more persons to make decisions and act on his/her behalf if they lose their mental capacity one day.
Understanding the importance of LPA, CaringSG conducted two LPA certification sessions for caregivers on 17 June 2023 and 24 June 2023 at the Telok Blangah Community Club (8 caregivers) and Toh Guan View RC (13 caregivers) under Bukit Batok East CCC respectively, with support from Extra•Ordinary People.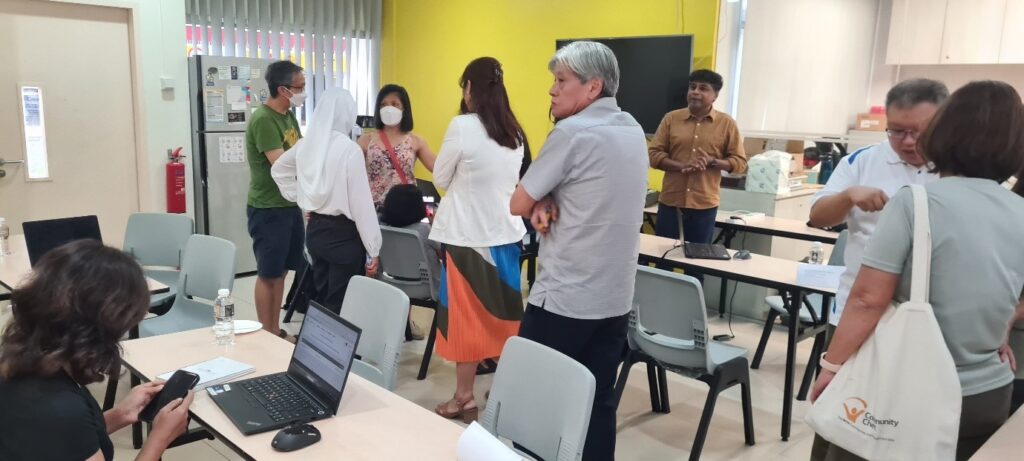 Caregivers who wished to enjoy the ease of getting their LPAs certified by professionals for free could first prepare their LPAs draft online before coming down on the actual day to have their drafts reviewed and certified by the Certificate Issuer on the spot.
For each event, 4 CAREkakis and 4 CaringSG staff and volunteers supported, with an additional CAREchampion supporting the Telok Blangah event. The events were also kindly sponsored by the Enabling Lives Initiative (ELI) Grant (funded by Tote Board and managed by SG Enable) and Temasek Foundation.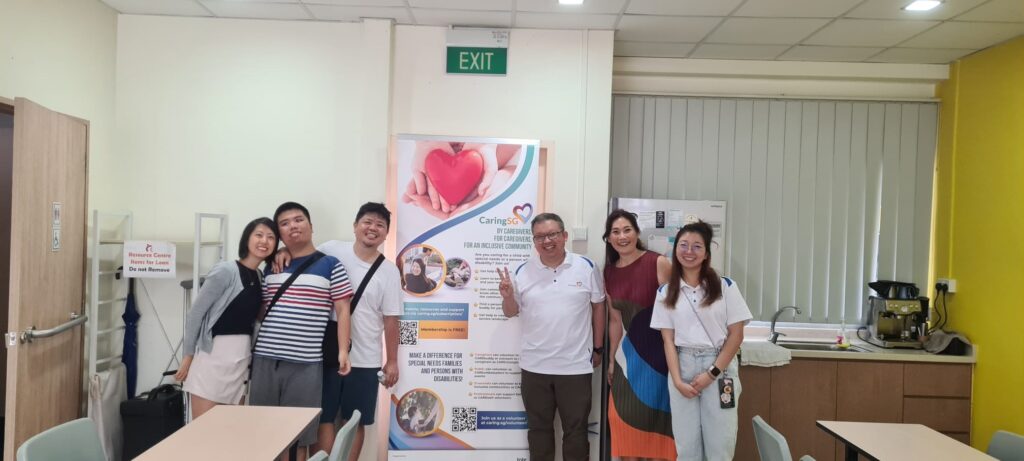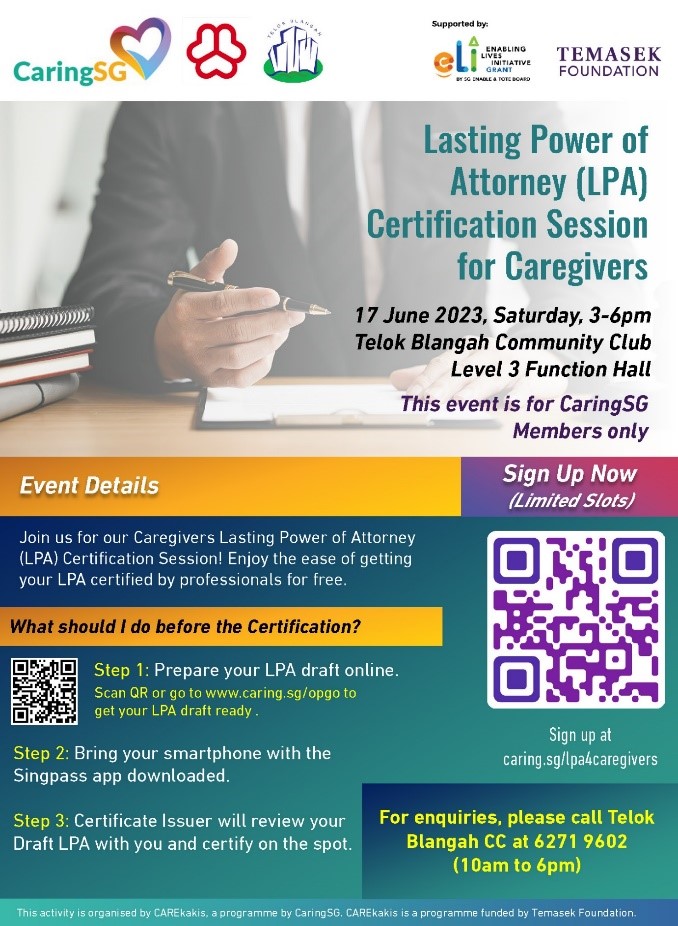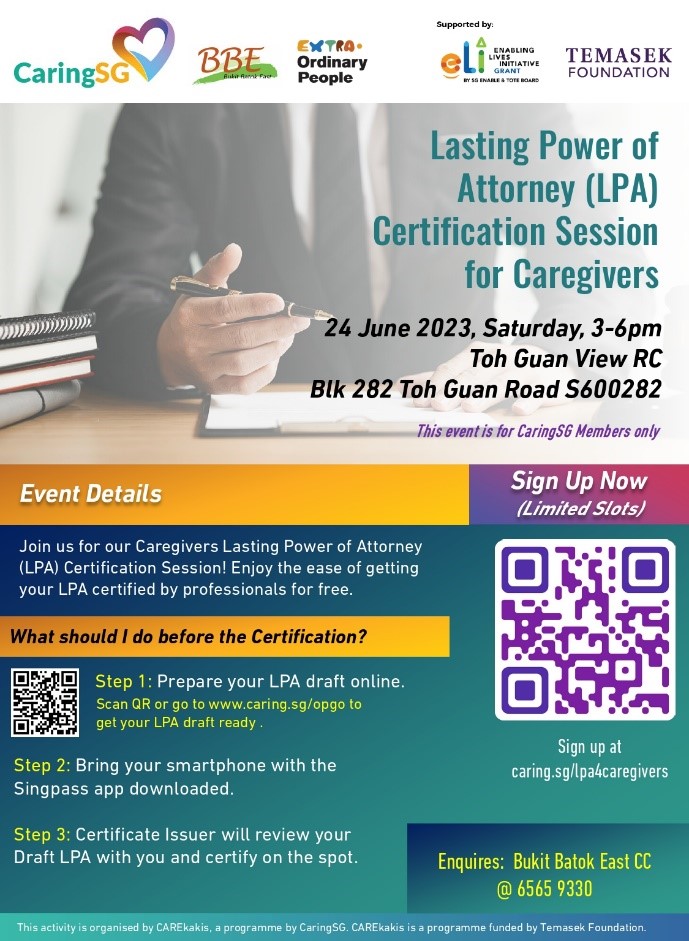 A Great Day for a Trishaw Ride at Jurong Lake Gardens (8 Jul 2023 and 9 Sept 2023)
We had outdoor fun and get-together when we organised 2 trishaw ride events for caregivers and their families on 7 Jul 2023 and 9 Sep 2023 respectively.
Partnering Boon Lay CCC, Bukit Batok East CCC, Kampong Glam CCC, Telok Blangah CCC and Cycling Without Age Singapore, both events were held at the ActiveSG Park @ Jurong Lake Gardens where a total of 11 caregivers and 9 dependents could all come together to enjoy a splendid day filled with fun, laughter and unity. It was also a good opportunity to use trishaws as an intervention tool to enhance socio-emotional well-being!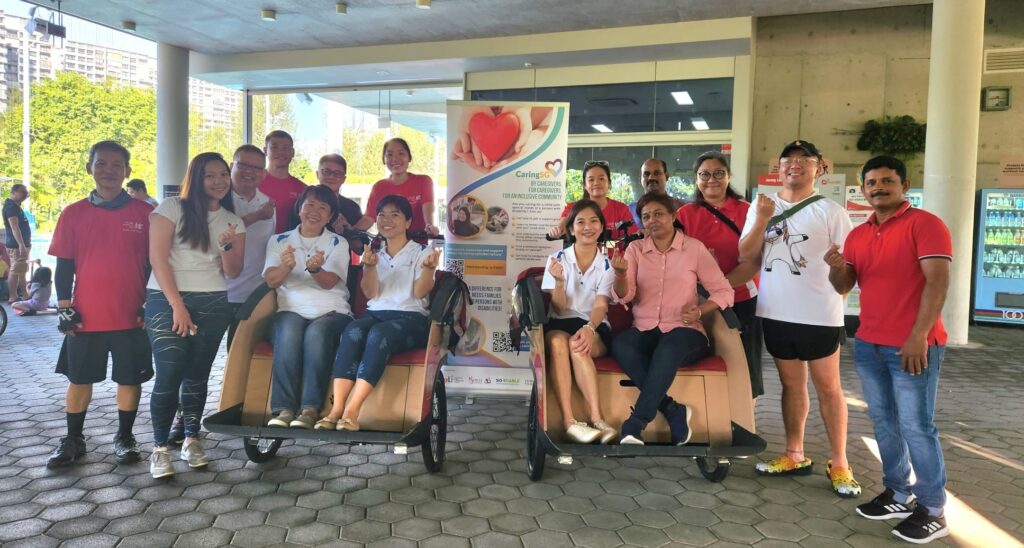 Besides sweating it out on the trishaws, caregivers were also able to engage in lively conversations with other caregivers over an array of light table games and refreshments thereafter. The success of the Trishaw ride events were made possible with our sponsors and partners and not forgetting our 6 CAREkakis and 3 CAREchampions who came to help out on 7 Jul 2023, and 6 CAREkakis, 5 CaringSG staff and volunteers, and 3 CAREchampions who came to help out on 9 Sep 2023.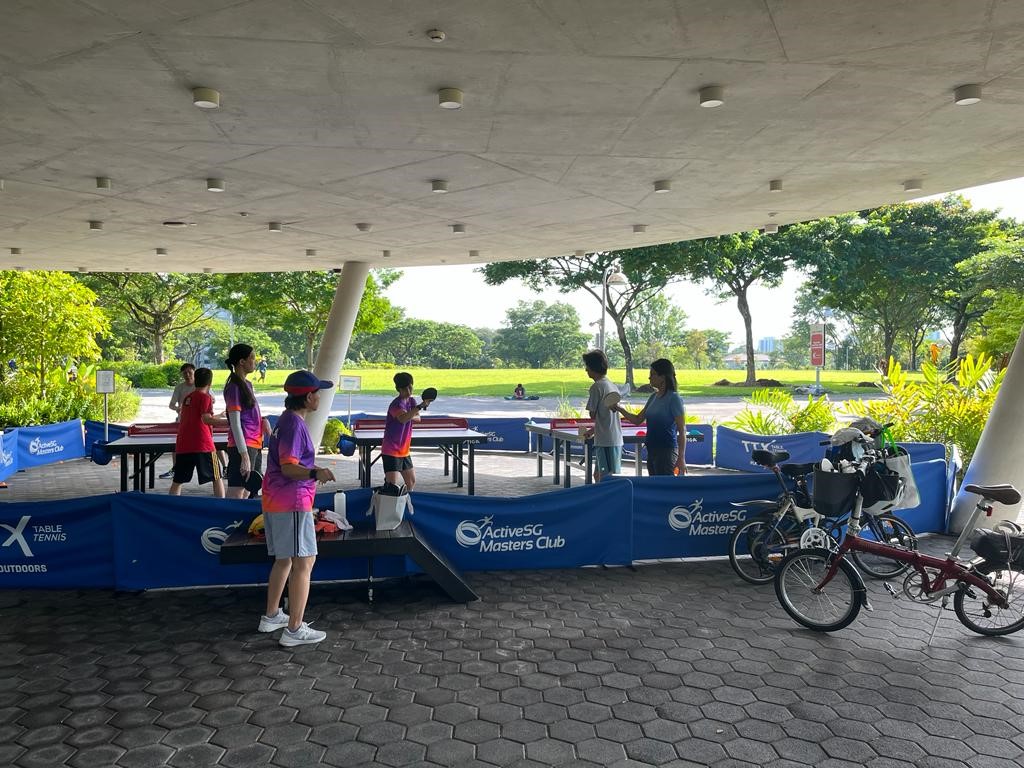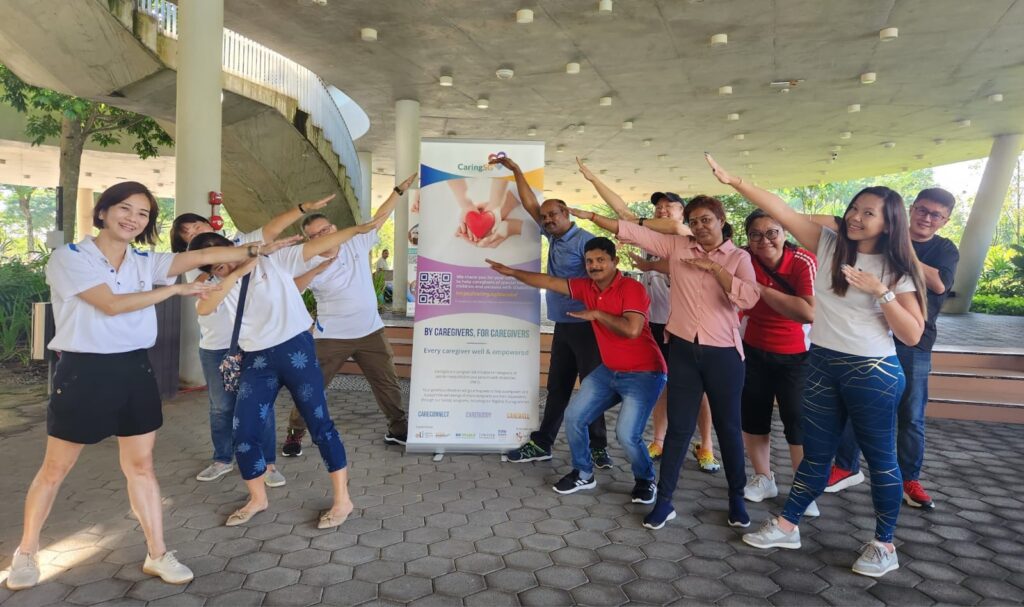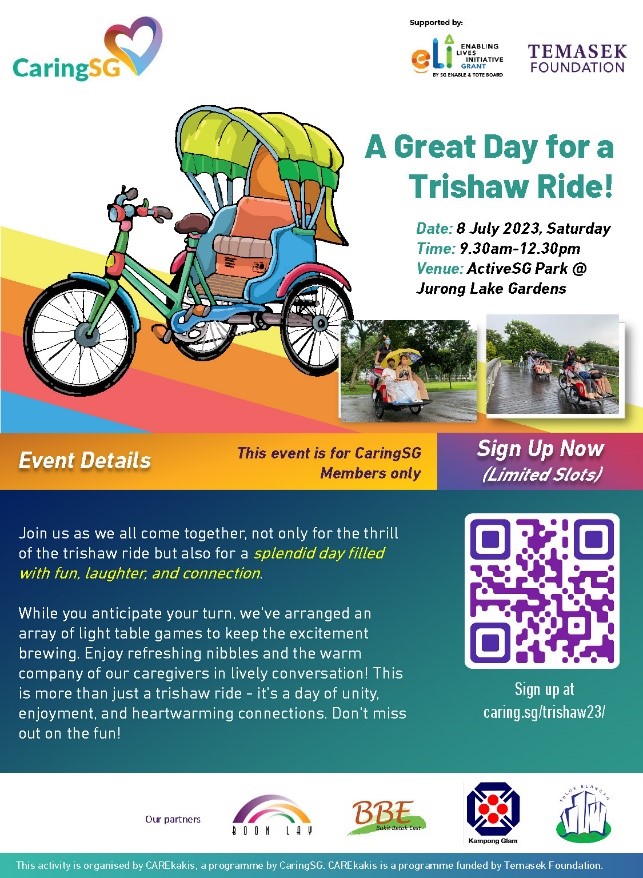 A Story of Batu Bulat on 19 Aug 2023
10 caregivers and 10 special needs dependents were treated to a performance entitled "A Prince, An Explorer and A Girl" at the Esplanade Theatre Studio on 19 Aug 2023 (Saturday) in partnership with Boon Lay CCC, Bukit Batok East CCC, Kampong Glam CCC and Telok Blangah CCC.
The story was about a prince, an explorer and a girl who lived on the idyllic island of Batu Bulat. Whilst each of them led their own exciting life, which at first glance seemed as different as night and day, they soon found out that they were more similar than they were different.
As it was a Relaxed Environment (RE) performance, it was suitable for persons with autism and/or sensory sensitivities. In addition, it was a text-based performance that required children and their adults to figure out what really happened at Batu Bulat by watching and listening closely to each character's story.
Both the caregivers and their dependents were able to experience an adventure together with the characters on stage, who took them on different paths to ultimately lead them to understanding what empathy is and that there is always more than one perspective to any story.  The play was an excellent opportunity to introduce the idea of putting oneself in someone else's position and feeling what they were feeling to build respectful and caring relationships.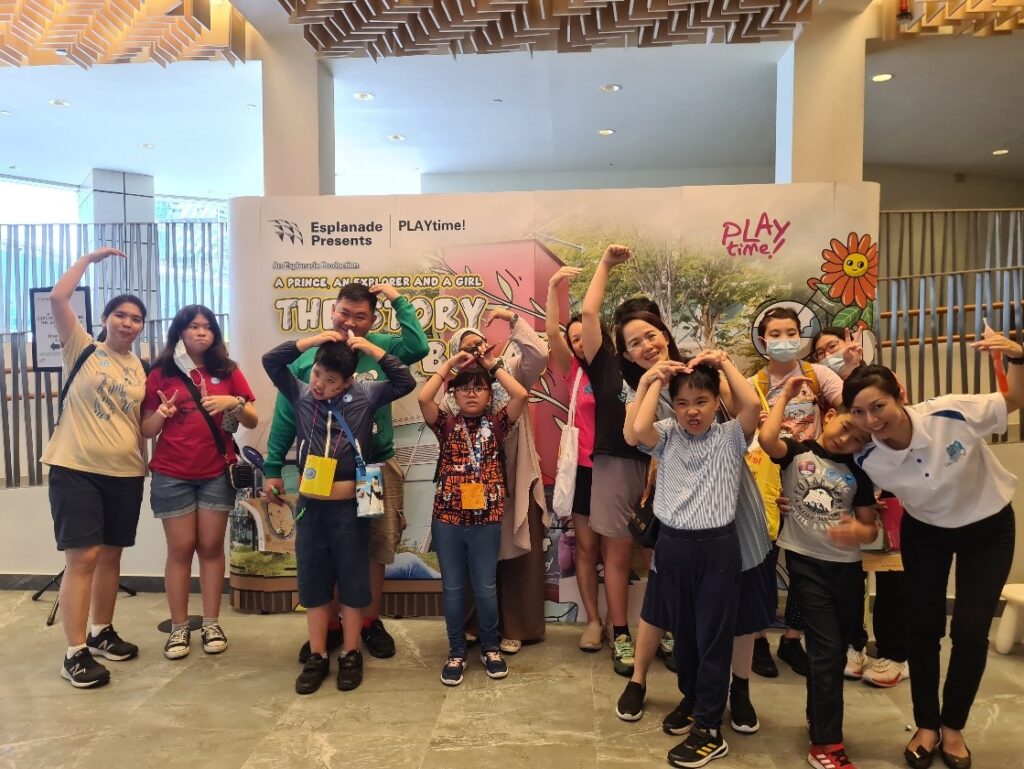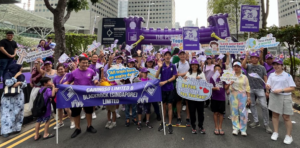 The Purple Parade 2023, held on November 4th, was a heartwarming celebration of inclusion and support for individuals with special needs, their caregivers, and supporters.
Read More »