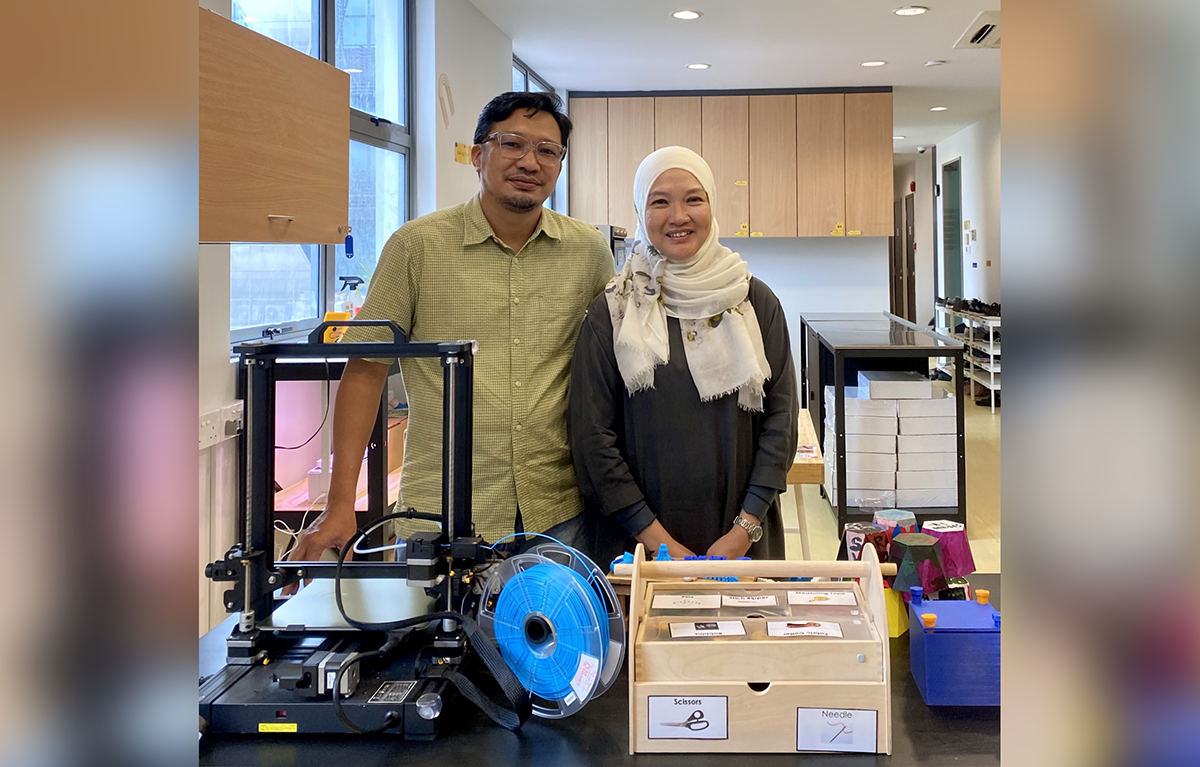 Located on the third and fourth storeys of a commercial building at 168 Changi Road, MIJ (My Inspiring Journey) Hub Ltd is a cumulation of sacrifice and hard work by Faraliza Zainal and her husband, Mohammad Ali Dawood.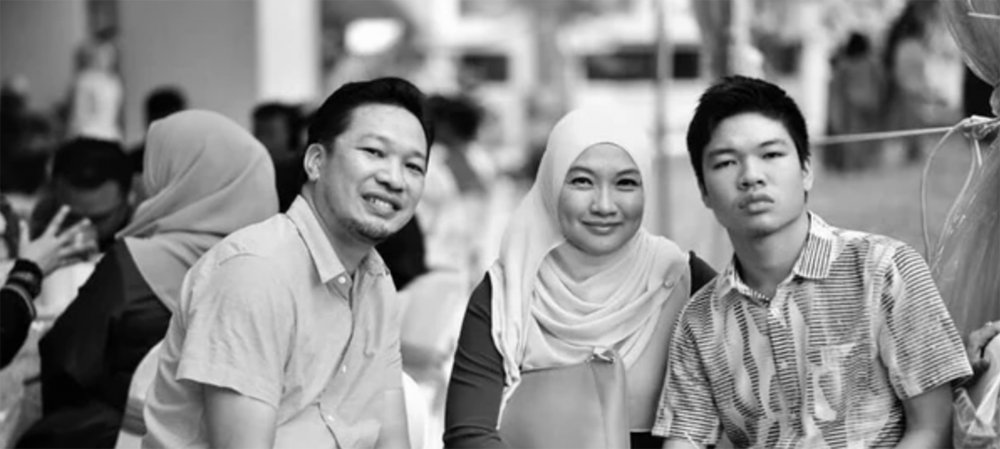 It began when their son, Ashraf, was diagnosed with a rare disease, tuberous sclerosis, when he was just 18 months, and suffered from epilectic attacks as he grew older till today. When he was three, he was diagnosed with autism and sensory processing disorder, which means the brain has trouble receiving and responding to information that comes in through the senses, and at one time, he wouldn't stop eating until he vomited as he couldn't feel that he was full.
He struggled with meltdowns and was bullied in Primary 3. One day, some classmates threw a bucket of water over him, which gave him so much trauma he had to crawl back into class by the back door. His parents then decided to transfer him to a private school, followed by Pathlight School where he took his PSLE.
Although he was able to move on to vocational training, he was more keen to do more studies that relate to faith.
In 2010, Faraliza took a leap of faith to quit her job and become a special needs educator, taking up short courses on behaviour management, alternative therapy, and movement therapy to help her son, Ashraf, continue his education. She and her husband even sold their private property to raise funds to start a school for him and other special needs kids.
While looking for a classroom, she and her husband encountered numerous rejections until Sultan Mosque agreed to let MIJ have a space, where they started MIJ Hub with 15 students. Today, MIJ Hub now serves almost 300 individuals with special needs across three centres.
With MIJ Hub and the launch of Ashraf's Cafe in 2018 and MoAsh in 2020, Ashraf has bloomed into a young man who has not only found the balance he needed in his education, but also thrives in a job with an environment that is inclusive of his needs.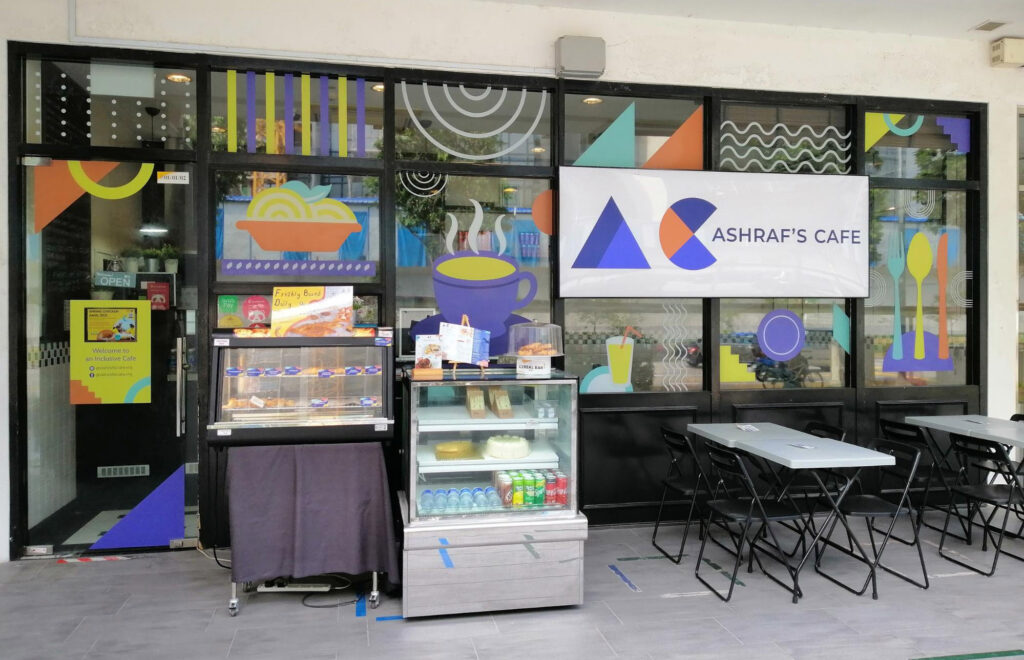 How does MIJ Hub create a welcoming space for students?
Taking one example, the MIJ Hub at Changi Road has been purposefully furnished to cater to students with special needs from various backgrounds.
On the same level as the preschool and student care, MIJ Hub has carved out space for a cosy library, and an even bigger space for a gym fitted with a rock-climbing wall, trampoline and various gym equipment.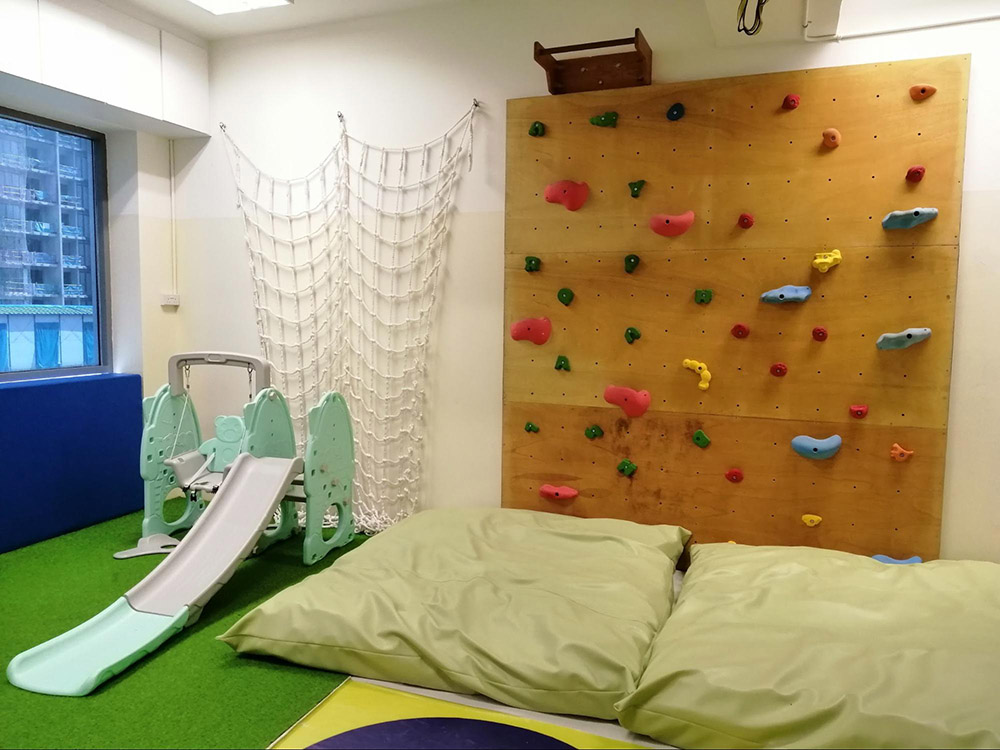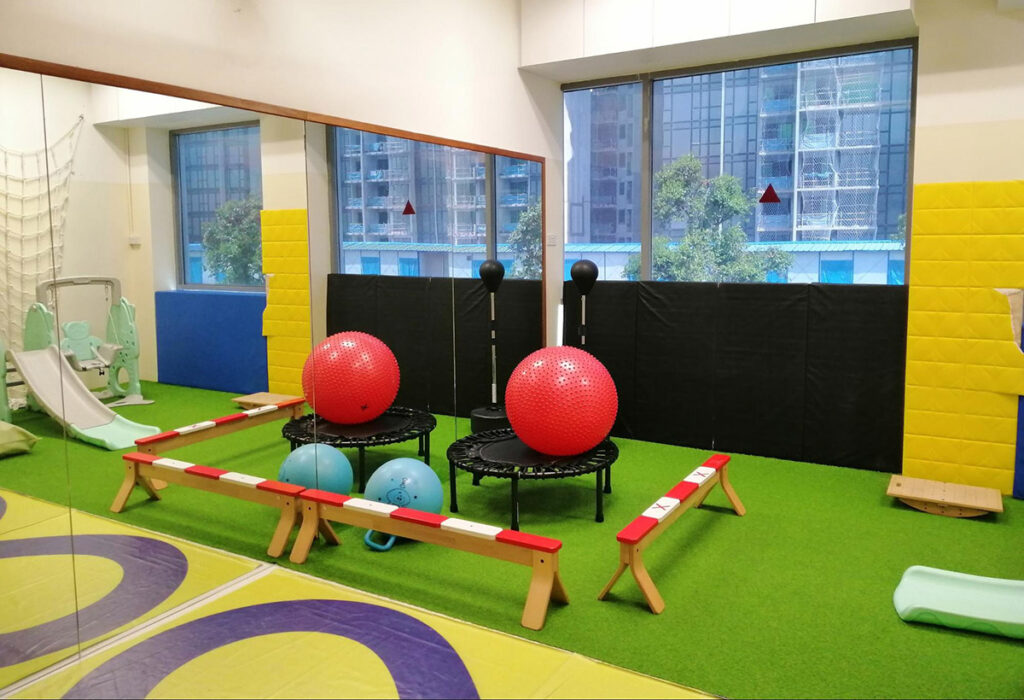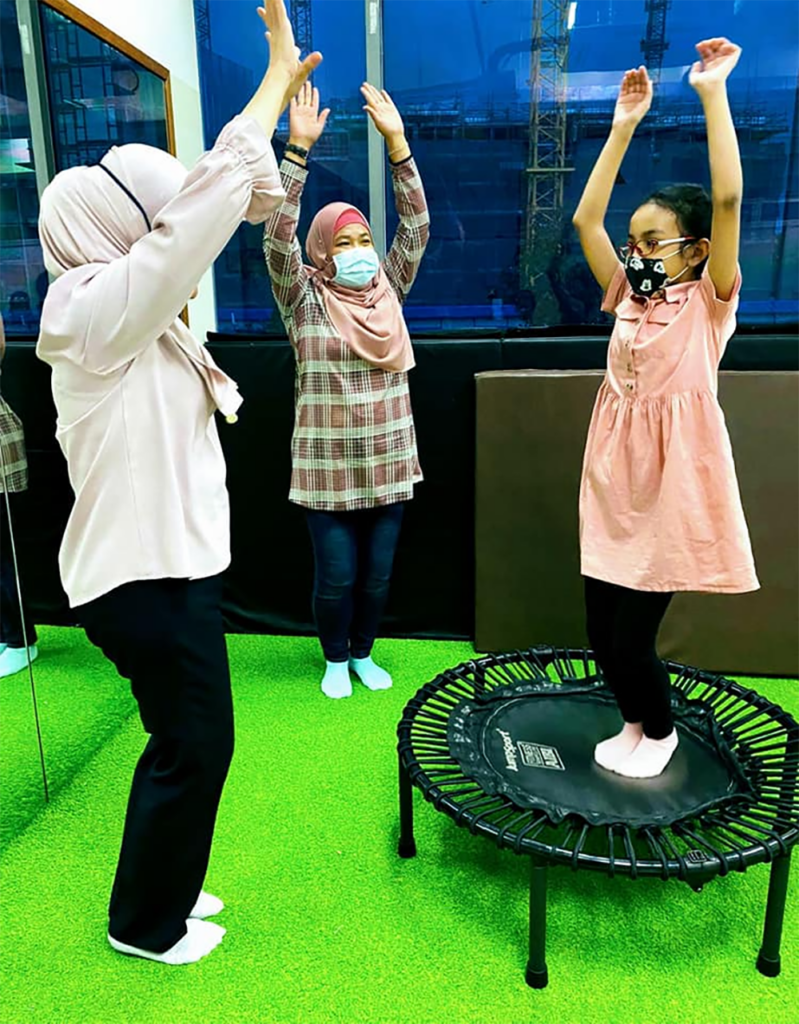 On a weekly basis since 2016, Evolve MMA has volunteered to conduct fun fit programs for MIJ's students. MIJ also runs paid art therapy and expressive classes for adult students conducted by Acting Up as part of the adult programs.
Faraliza also meets her teachers on a monthly basis to discuss each and every single student, to understand their challenges and brainstorm how to help the student as a team. 
At the top level, MIJ Hub runs adult classes, with stations for different skill sets neatly spaced out for practice and also for MIJ's employees with special needs to complete their tasks.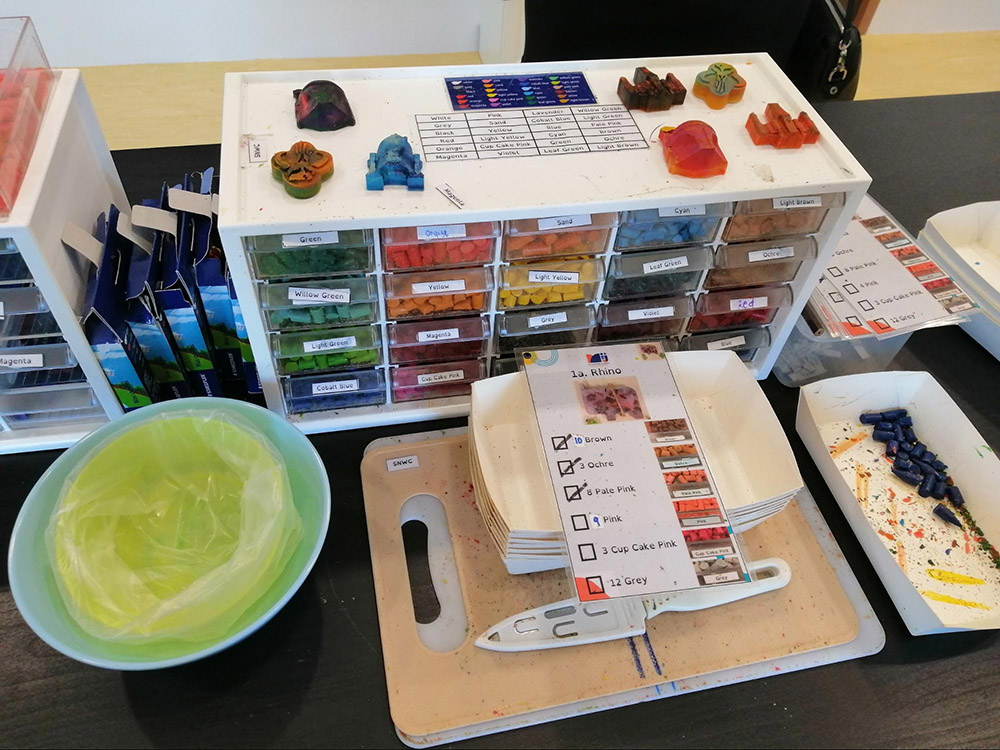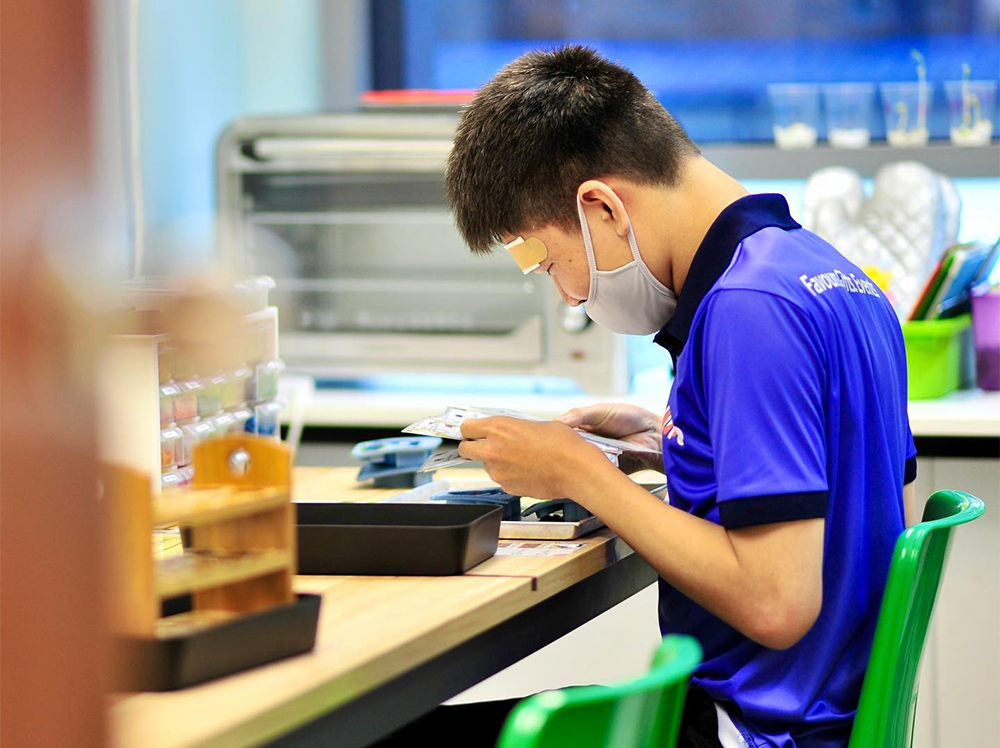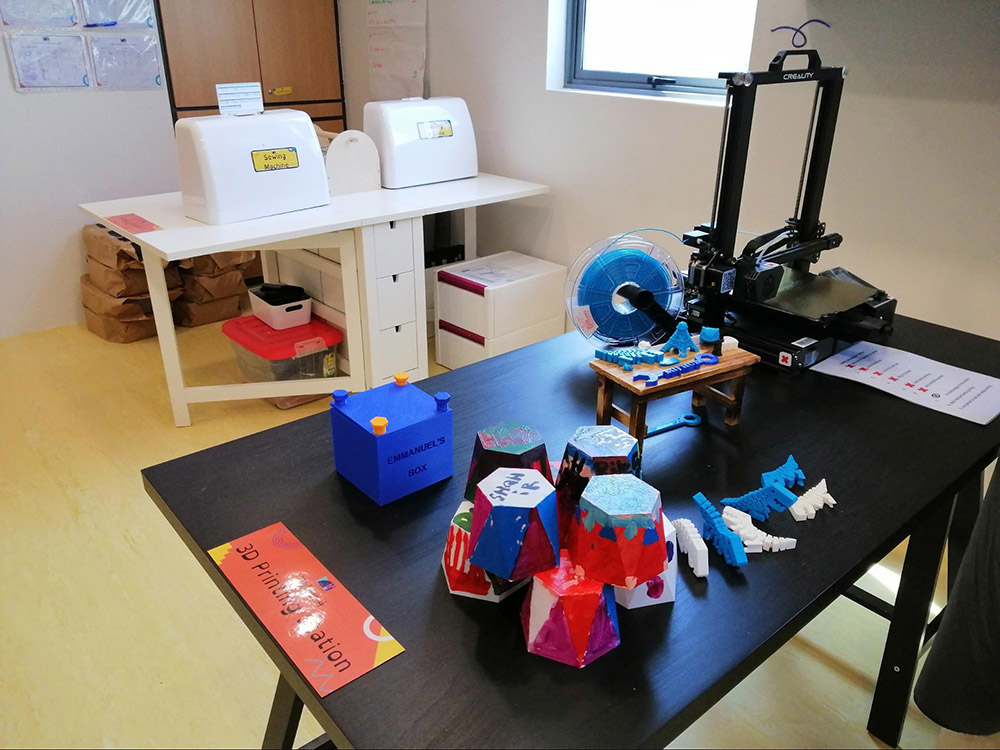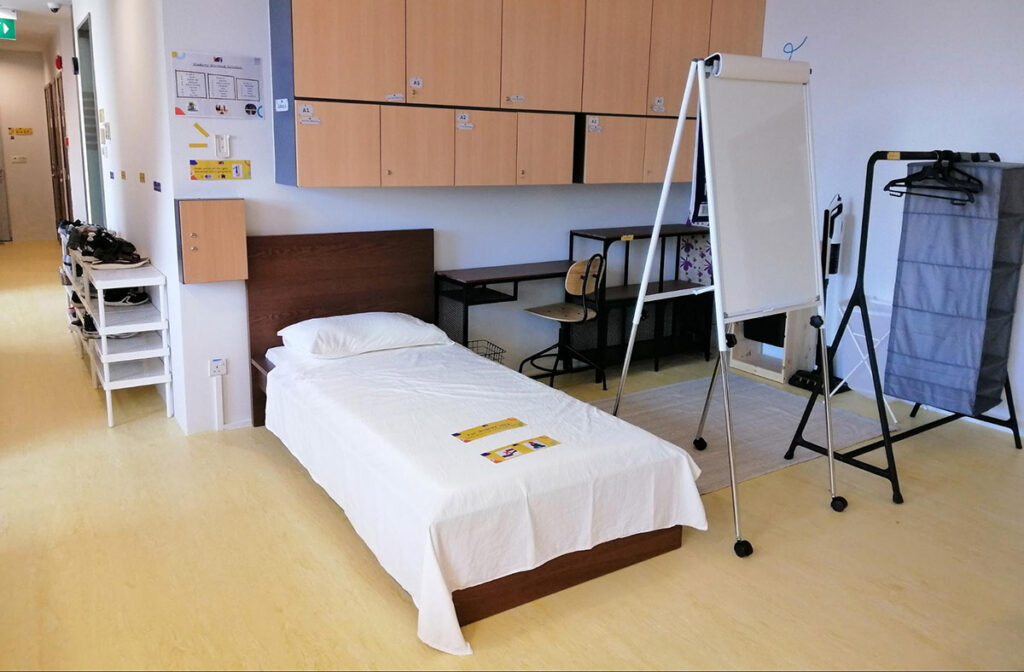 MIJ Hub has branched out into complementary service offerings, such as:

INSPO by Ashraf's Cafe: This brand provides individual and corporate customers with products and services which are created by employees with special needs who require moderate to low needs and are unable to fit in the open employment market.
Work Readiness Adult Programme (WRAP): WRAP prepares students with learning differences for job readiness and jobs that they are capable of doing.
Bridging Program: This program provides an appropriate bridge to meet the various needs of young learners with learning differences, to ease their transition into the primary level.
Faraliza's hope for the future is for MIJ Hub to attain ECDA licensing, so that caregivers are able to obtain subsidies for their children's monthly fees. Currently, MIJ Hub charges fees which are below their operating costs, and depends heavily on donations to fund the balance.
To support fellow special needs caregivers with emotional support, Faraliza has signed up with CaringSG to be trained as a volunteer CAREbuddy. She encourages fellow caregivers like her to take good care of ourselves; physically, mentally, emotionally and spiritually, in order to take care of others.  With positive well-being, we can continue to feel a sense of purpose and lead a fulfilling and meaningful life.
About MIJ Hub
MIJ Hub is a non-profit organisation that provides school readiness, student care, intervention and enrichment programs plus employment opportunities for individuals with learning differences or special care (e.g. Autism, ADHD, Cerebral Palsy, Down Syndrome and Developmental Delay) ranging from 4 to 30 years old. The school now serves almost 300 individuals via 6 different Special Education programs provided at 3 centres located across Singapore – Changi Road, Jurong, and Woodlands.
To be updated on CaringSG's latest events and join your preferred caregiver support groups in our CaringSG Alliance Network (CAN), sign up as a CaringSG member and let us know your preference!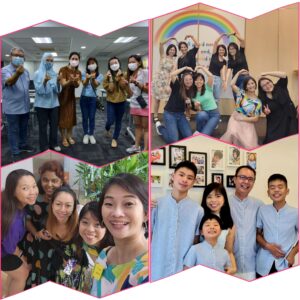 Many caregivers have had our fair shares of emotional coaster rides. A simple act of joining a mother's network group opened my eyes.
Read More »